Ulster loyalist John Boreland shot dead in Belfast
The 47-year-old had served as North Belfast Brigade leader of loyalist paramilitary organisation UDA.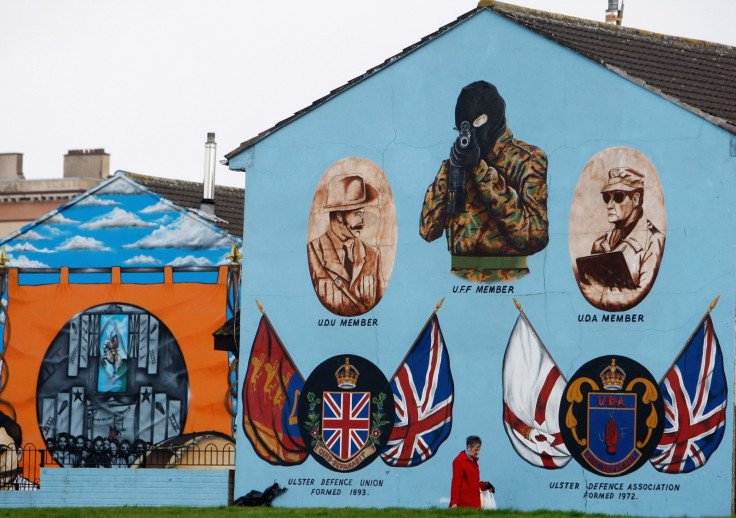 An Ulster loyalist has been gunned down in Sunningdale Gardens in the unionist Ballysillan area of Belfast, Northern Ireland. John 'Bonzer' Boreland, 47, was shot dead on Sunday night (7 August) at around 9.50pm local time, police confirmed.
The 47-year-old had served as North Belfast Brigade leader of the Ulster Defence Association (UDA) — a loyalist paramilitary organisation — and also played for Linfield FC in the Irish Football League. It is believed that the shooting is connected to a dispute within the UDA.
"Shocked and disgusted to hear of a murder in nth Belfast tonight. I urge everyone to work with the police as they investigate," Stormont First Minister Arlene Foster tweeted.
Deputy First Minister Martin McGuinness has also condemned the murder of the loyalist and called it "shameless".
"There can be no justification for the murder of a well known Loyalist in N.Belfast tonight. This was shameful & I unreservedly condemn it," McGuinness tweeted.
Northern Ireland Secretary James Brokenshire has also expressed concern over the incident and tweeted: "Concerned to hear of fatal shooting in N Belfast. No place for violence in communities. Urge anyone with info to contact PSNI."
Local police have appealed to the public to come forward if they have any information related to the attack.
"I am very saddened to hear of a fatal shooting in north Belfast. Murder is murder and cannot be justified. It must be condemned. I would urge anyone with information to contact the police so that those responsible can be brought to justice," Ulster Unionist member of the Northern Ireland Policing Board, Ross Hussey, said.
© Copyright IBTimes 2023. All rights reserved.