Uma Thurman has shared the horrific crash video which "permanently damaged her neck" and "screwed-up" her knees. The accident occurred during the filming of a scene for the 2003 movie, Kill Bill.
The footage posted on Instagram shows the 47-year-old actress driving a convertible when she suddenly makes a right turn and crashes into a palm tree. Thurman flies onto the dashboard of the car and is pushed back into the seat after the vehicle makes contact with the tree.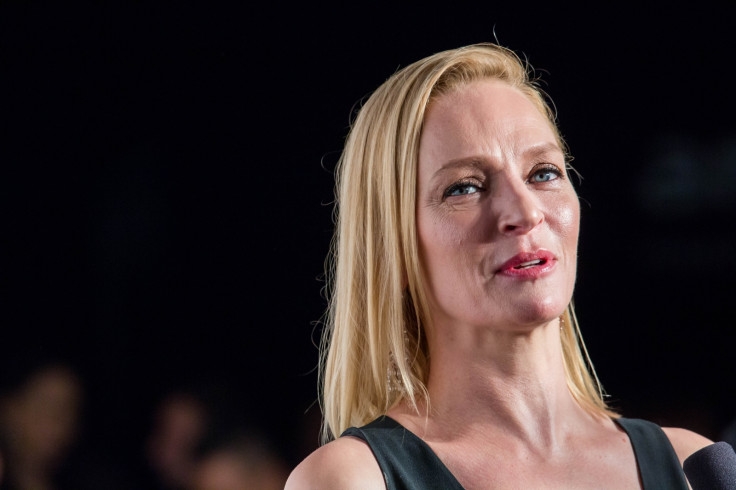 She holds her head for a few seconds before collapsing in the seat of the car. A man, who was closest to the accident site, appears in the clip. He takes a look at Thurman before switching off the ignition of the idling car. He is seen comforting Thurman by holding her right hand.
Another couple of seconds later, a red truck approaches the scene of the accident and men are seen rushing out of the vehicle to check on Thurman's condition before she is lifted out of the wrecked car.
Thurman has said that she posted the footage because circumstances that led to the accident were "negligent to the point of criminality" but, believes the accident was not born out of "malicious intent".
She has said that Quentin Tarantino, the director of the movie, gave her the footage after these many years "so I could expose it and let it see the light of day". "[Tarantino] remains remorseful about this sorry event," she said and added, "Regardless of it most likely being an event for which justice will never be possible."
She has also said Tarantino gave her the clip knowing well it "could cause him personal harm". "I am proud of him for doing the right thing and for his courage."
Thurman, however, has said the cover-up of the accident is unforgivable. She has said Lawrence Bender, E. Bennett Walsh and Harvey Weinstein "lied and destroyed evidence" after she suffered permanent injuries from the accident.
"The cover up did have malicious intent, and shame on these three for all eternity, " she said. "CAA never sent anyone to Mexico. I hope they look after other clients more respectfully if they in fact want to do the job for which they take money with any decency."
Warning: Video contains footage some viewers may find disturbing