Back in November, Uma Thurman sent a chilling warning to shamed Hollywood producer Harvey Weinstein after he was hit with a slew of sexual misconduct allegations.
Now the Hollywood actress has detailed her own encounter with the media mogul in an interview in the New York Times.
The 47-year-old said he assaulted her in a London hotel room shortly after the release of Pulp Fiction in 1994.
"It was such a bat to the head," she told the publication. "He pushed me down. He tried to shove himself on me. He tried to expose himself. He did all kinds of unpleasant things.
"But he didn't actually put his back into it and force me. You're like an animal wriggling away, like a lizard. I was doing anything I could to get the train back on the track. My track. Not his track."
According to Thurman, she later confronted Weinstein about the assault at the hotel room and warned: "If you do what you did to me to other people you will lose your career, your reputation and your family, I promise you,". But that didn't deter him and he even threatened to ruin her career.
The mother of three also detailed another occasion that occurred weeks earlier in a Paris hotel room where – during an argument over scripts – the producer donned a bathrobe and had the actress follow him to a steam room. "I didn't feel threatened. I thought he was being super idiosyncratic, like this was your kooky, eccentric uncle," she recalled.
She said there was another encounter, which she did not discuss with New York Times except to say it left her "shaking".
Thurman says that when Quentin Tarantino confronted Weinstein about the assaults on her behalf in 2001, he "went from aggressive to ashamed," before giving her a "half-assed apology".
Weinstein's empire came crashing down in October 2017 when more than 30 women including Rose McGowan, Cara Delevingne, Kate Beckinsale and Gwyneth Paltrow came forward to accuse his of sexual misconduct.
Weinstein refutes allegations
Responding to the Thurman's revelations, Weinstein issued a full statement denying the assault allegations.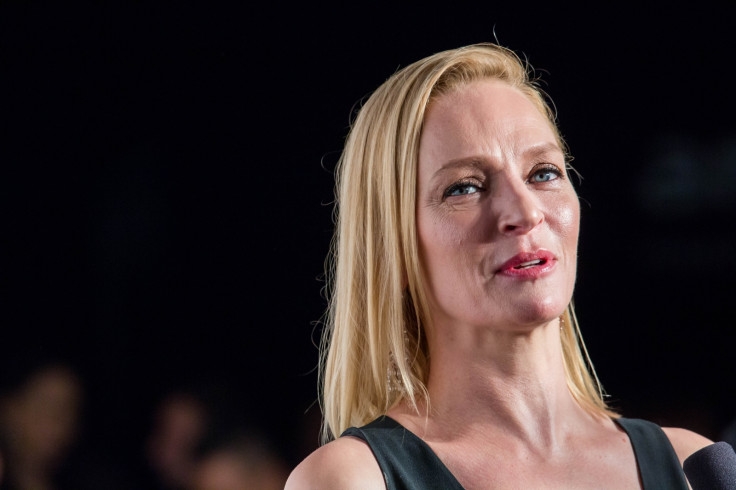 "Mr. Weinstein acknowledges making a pass at Ms. Thurman in England after misreading her signals in Paris," the spokesman said in a statement to the Times." He immediately apologised.
"Her claims about being physically assaulted are untrue. And this is the first time we have heard those details."
Thurman, who worked on seven films with Weinstein including Pulp Fiction and the Kill Bill movies, had previously said she was too angry to comment over a "tidy soundbite" on sexual misconduct claims against the producer when approached by Access Hollywood.
"I am not a child and I have learned that when I have spoken in anger, I usually regret the way I express myself, so I have been waiting to feel less angry, and when I'm ready I will say what I have to say," she said.