Umbrella Revolution Photos: Pro-Democracy Protesters and Riot Police Clash in Hong Kong
Pro-democracy protesters wearing masks and wielding umbrellas to protect themselves against pepper spray and tear gas are blocking Hong Kong's streets, having defied calls to disperse.
Police lobbed canisters of tear gas into the crowd in the evening on Sunday 28 September. The fumes sent demonstrators fleeing, though many came back to continue their protest. The government said 26 people were taken to hospitals.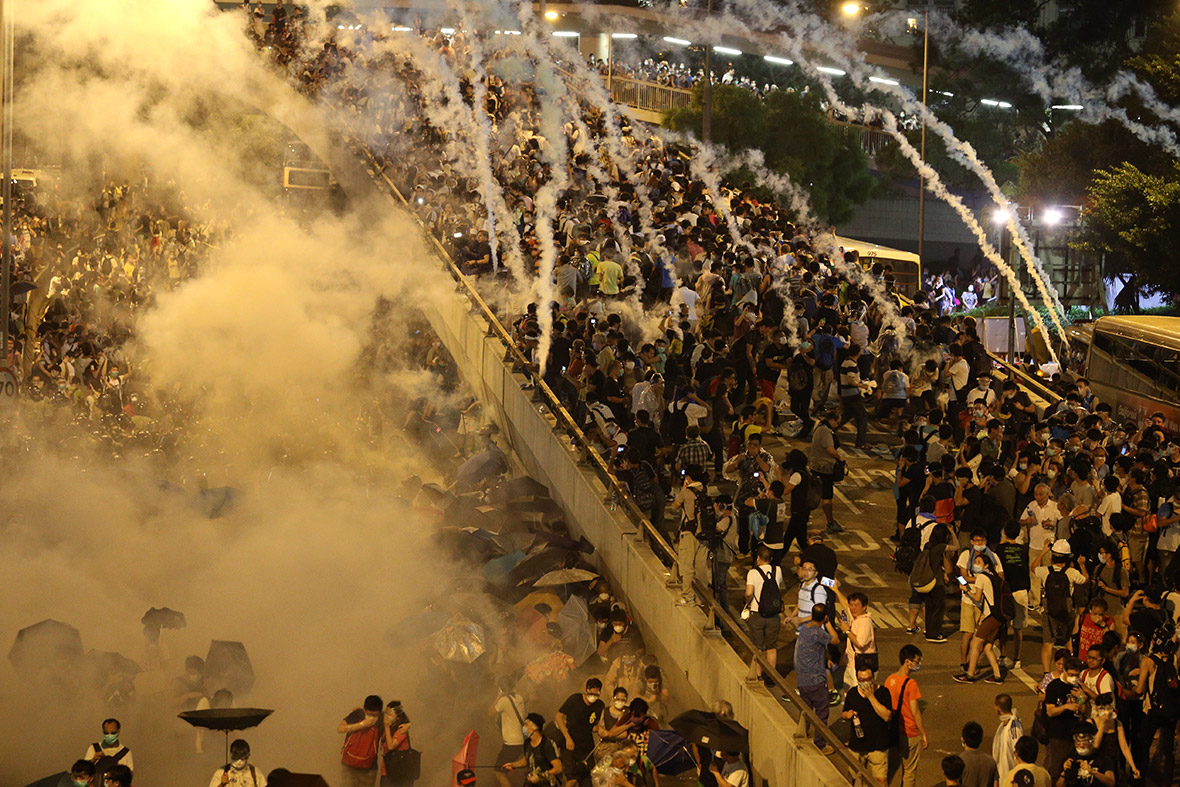 The demonstrators, whose use of umbrellas, plastic wrap and other improvised defences has led their movement being dubbed the "Umbrella Revolution", remain camped out on a normally busy highway near the Hong Kong government headquarters.
To ward off tear gas, demonstrators use cling film to cover their faces, as well as goggles and surgical masks.
The umbrellas, used to deflect pepper spray, have become the movement's most visible symbol. They were the main line of defence for a huge crowd demonstrators trying to push past barricades manned by police dousing the crowd with pepper spray from backpack sprayers.
As the crowd surged forward, officers tore umbrellas away one by one and threw them aside. Demonstrator Rick Chan summed up the feelings of many when he shouted to police watching the encampment: "We're only carrying umbrellas!"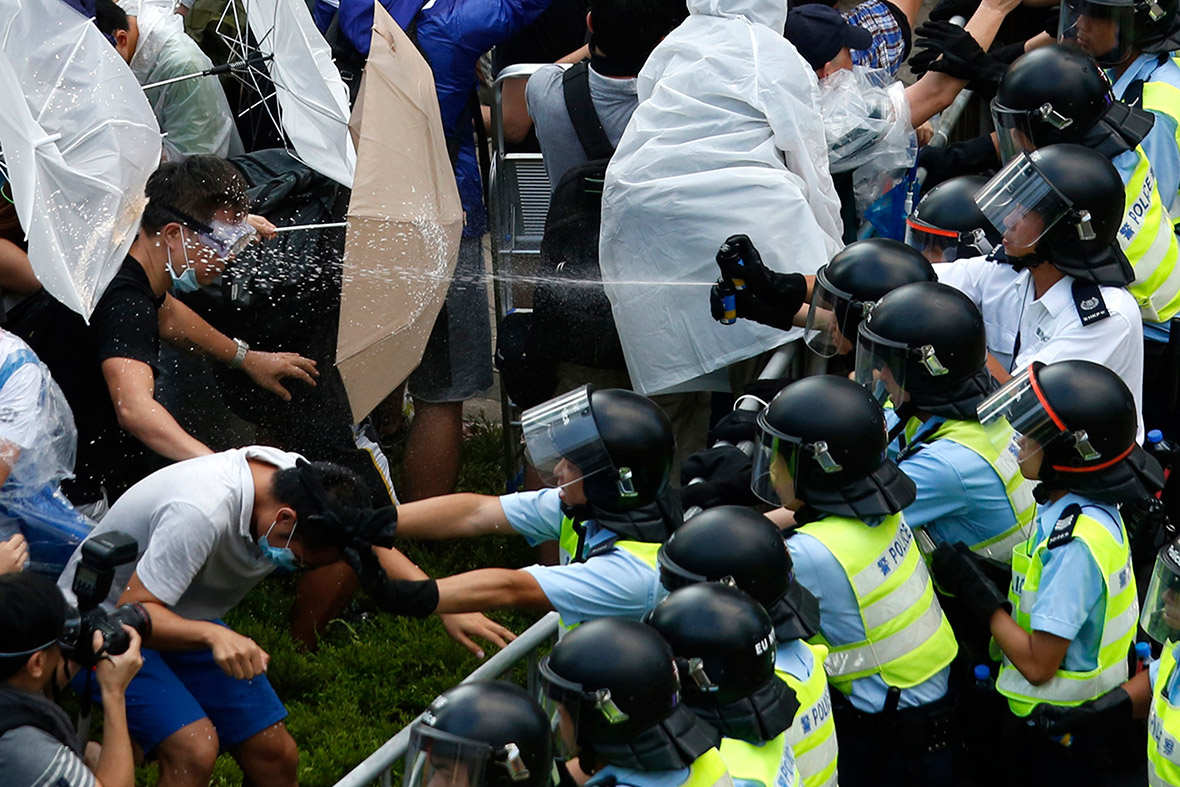 The mass protests are the strongest challenge yet to Beijing's decision last month to reject open nominations for candidates under proposed guidelines for the first ever elections for Hong Kong's leader, promised for 2017. Instead, candidates must continue to be hand-picked by a committee of mostly local pro-Beijing tycoons — a move many residents viewed as reneging on promises to allow greater democracy in the semi-autonomous territory.
After China took control of Hong Kong from the British in 1997, it agreed to a policy of "one country, two systems" that allowed the city a high degree of control over its own affairs and kept in place liberties unseen on the mainland. It also promised the city's leader would eventually be chosen through "universal suffrage", a pledge that Hong Kongers now say Beijing is failing to keep.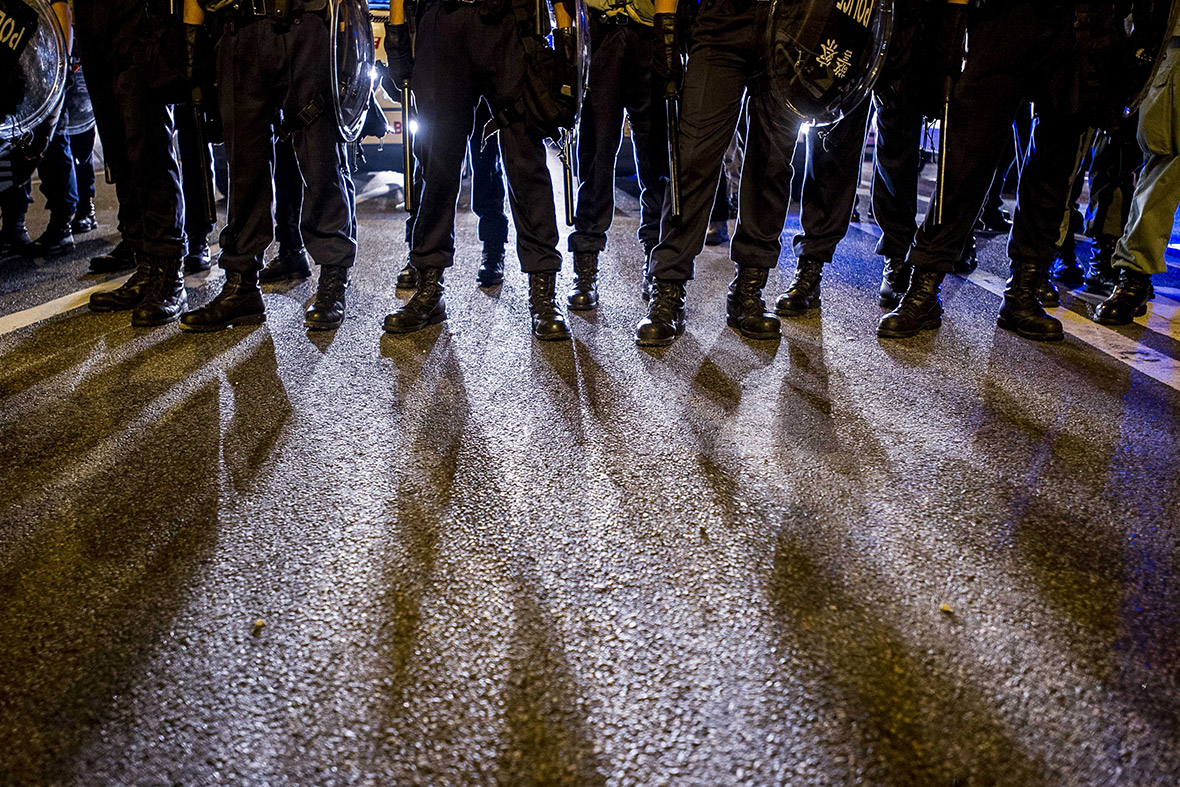 The protest has been spearheaded largely by college and university-age activists but has gathered momentum among a broad range of people from high-school students to the elderly.