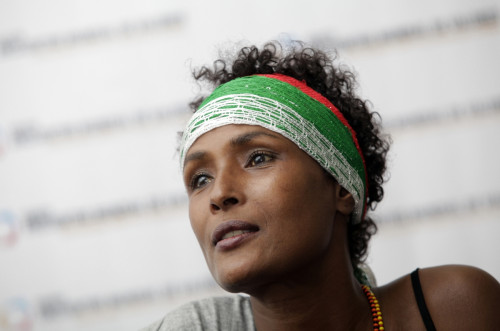 Marking the International Day of Zero Tolerance to Female Genital Mutilation (FGM), the UN has made calls to end the atrocious practice once and for all, to ensure dignity and good health for every girl.
As of now over 125 million girls and women in Africa and the Middle East live abnormal lives, suffering from the consequences of institutionalised mutilation of their genitalia in the name of tradition and culture, according to the UN Population Fund (UNFPA).
"Just because a harmful practice has long existed does not justify its continuation. All 'traditions' that demean, dehumanise and injure are human rights violations that must be actively opposed until they are ended," said Ban Ki-moon, UN Secretary-General, marking the international day.
FGM refers to all procedures involving partial or total removal of the external female genitalia or other female genital organs. It is an outright violation of the human rights of women and girls.
"It reflects deep-rooted inequality between the sexes, and constitutes an extreme form of discrimination against women," a WHO spokesperson told the Guardian.
"It is nearly always carried out on minors and is a violation of the rights of children. The practice also violates a person's rights to health, security and physical integrity, the right to be free from torture and cruel, inhuman or degrading treatment, and the right to life when the procedure results in death."
A gradual decline in the practice is observed in countries where multiple FGM surveys were done over time.
In his message on the day, Ban also noted "positive signs of progress" in the global battle to end the practice. It has been seen that many mothers who have borne the brunt of the brutal custom wish to avoid the same fate for their daughters.
The UN projects that by 2030, the number of women subjected to FGM will come down to 86 million.
However, activists say an increasing number of communities must come together to wage political battles at grassroots levels to end the mutilation of little girls.
About 8,000 communities in Africa have already agreed to renounce the practice, according to the UNFPA. Various UN agencies are engaged in negotiations and discussions with native community leaders to spread awareness of the issue.
"Although some would argue that this is a 'tradition', we must recall that slavery, so-called honour killings and other inhumane practices have been defended with the same weak argument," the UN chief said.