UN climate talks: India seeks equitable carbon space, Lima event notches record carbon footprint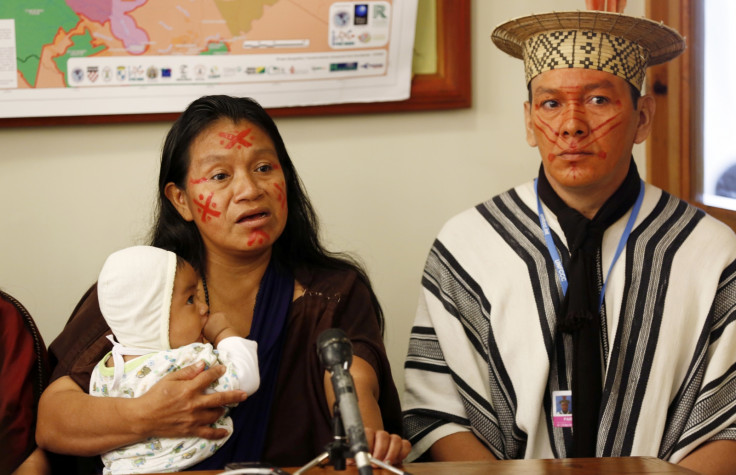 India made its stance at the UN climate meet in Lima clear by stating that a climate pact must consider requirements of the developing countries and provide them equitable carbon space to achieve sustainable development and eradicate poverty.
Indian environment and climate change minister Prakash Javadekar called on the principles of equity and common but differentiated responsibilities (CBDRs) to form the basis of continued action on climate change, reports Times of India.
Linking the post-2020 period for developing nations with the actions in the pre-2020 period by the developed countries, he said, "It is important therefore for developed country parties to urgently fulfill their legal obligations in the pre-2020 period. They must scale up their mitigation ambition now."
The number of poor people in the world is more than twice the combined population of Europe and all of them are in developing countries, Javdekar pointed out.
India has refused to announce a peaking of emissions, insisting that it would have to wait till poverty has been addressed.
Meanwhile, despite opposition from India and China to any formal review of emission targets, the new draft text for a UN decision in Lima retained the idea of a formal review, requiring countries to answer within four weeks questions about their climate pledges.
Record carbon footprint
The Lima climate talks event across two weeks is all set to produce a record carbon footprint of 50,000 tonnes of carbon dioxide but organisers say they will offset this by protecting forests in Peru's three reserves.
Concrete structures erected from scratch, electricity supplied by diesel generators, transportation for delegates, food and waste treatments all together contributed to the colossal emissions from the event, reports AP.
Around 1,500 square kilometers of forest must be protected to neutralise all that carbon.
Emissions data
The International Energy Agency meanwhile provided COP 20 with emissions data expected to help clear the air on the urgent need to cut down emissions.
Total CO2 emissions from fuel combustion reached 31.7 gigatonnes worldwide in 2012, up 1.2% from the year before, about half the average annual rate since 2000.
Emissions from electricity and heat production rose 1.8% from 2011 to 2012, faster than the increase in overall emissions, and fuel combustion for electricity and heat was the top sector for emissions, responsible for 42% of the total in 2012, followed by transport at 23% and industry at 20%.
Coal represented 29% of global total primary energy supply (TPES) in 2012 but 44% of CO2 emissions, while the portions of emissions from oil and natural gas were within 3 percentage points of their share of TPES, which were 32% and 21% respectively.
The world has a little less than 1000 billion tonnes of carbon to burn before it breaches the threshold level of two degree rise in temperature which will bring in irreversible climate change.
© Copyright IBTimes 2023. All rights reserved.