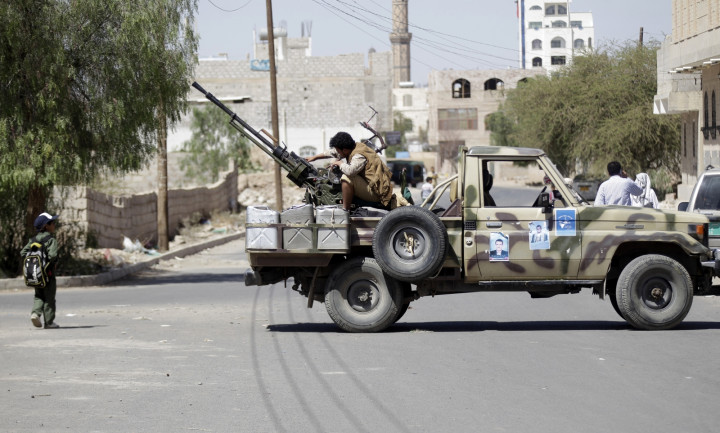 The UN is preparing to impose sanctions on five Yemenis who have undermined the country's political transition, including former President Ali Abdullah Saleh, according to Al Jazeera.
Three of the five figures expected to be sanctioned are political leaders of the Houthi movement that has seized territory across the country in the past month, including the capital Sanaa.
However, the most prominent name on the list is Yemen's former autocratic ruler Saleh, who stepped down amid massive popular protests in 2012 after more than three decades in power.
Saleh has been accused of backing the Houthi rebel movement as they advanced across central Yemen in recent weeks.
Saleh's son Ahmed Ali has also been included on the potential sanctions list, Al Jazeera said, citing Arab officials that had seen the UN report. However, there may be difficulty in sanctioning Ali, who serves as the country's ambassador to the United Arab Emirates, meaning he enjoys diplomatic immunity.
Among the Houthis who could face sanctions are the group's leader, Abdulmalik al-Houthi, along with his brother Abdulkhaleq.
On Monday (20 October) 18 people were killed in Yemen as a suicide bomb was accompanied by other attacks in the capital and surrounding regions, Voice of America reported. Yemeni authorities said the dead belonged to the Houthi movement, while the attackers are thought to be from the Al-Qaeda in the Arabian Peninsula (AQAP) movement.