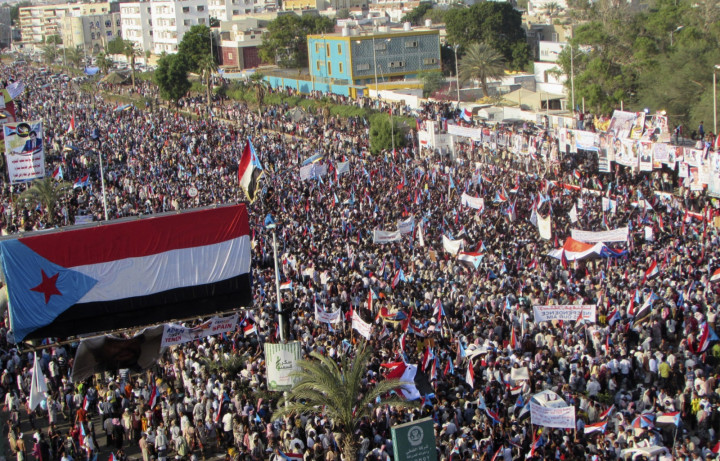 Southern separatists seeking to secede from Yemen's north called on the government to evacuate soldiers and civil servants from the region before the end of November.
The group also called on foreign oil firms in the region to halt exports of oil and gas with immediate effect.
Southern Herak, the group leading recent protests in favour of the restoration of a South Yemen state, released the demands after it held massive demonstrations in the Aden and Mukalla.
"The state of the south is coming and no power can stop us from achieving this," the group said in a statement.
The group urged foreign companies to stop exporting energy products until new technicians could be appointed by the movement, with revenues being diverted to banks under the name of the new state.
"The future relationship between the southern state and these companies will be determined by how committed they are to this," the statement said.
The majority of Yemen's oil production is located in the north of the country, while the rest comes from the southern area of Shabwa.
French company Total is the biggest foreign investor in Yemen and runs the Balhaf gas export facility, which predominately exports natural gas to Asia and Europe.