The UN has expressed serious concerns over the crackdown on a prominent Shia cleric in Bahrain, even as several Sunni-inclined Gulf states have shown solidarity with the kingdom. Bahrain's Sunni monarchy had earlier revoked the citizenship of Ayatollah Sheikh Isa Qassim, fanning sectarian tension in the region.
In a statement, the UN Human Rights office said: "We urge the Bahraini authorities to seek to de-escalate the situation – instead of taking such damaging steps in quick succession with a serious risk of escalating the situation."
According to a report on the UN website, on spokesperson Ravina Shamdasani also exhorted the Bahraini regime to make sure that the civil society does not face "intimidation or reprisals" for their protests against the crackdown.
Meanwhile, Washington has also raised similar concerns as State Department spokesperson John Kirby said: "Our concern is further magnified by reports that Sheikh Qassim was unable to respond to the accusations against him... or challenge the decision through a transparent legal process."
The Bahraini kingdom had earlier stripped the nationality of Qassim, 79, who is widely seen as the authoritative spiritual voice of the Shia majority in the country, itself fuelling tensions in the region.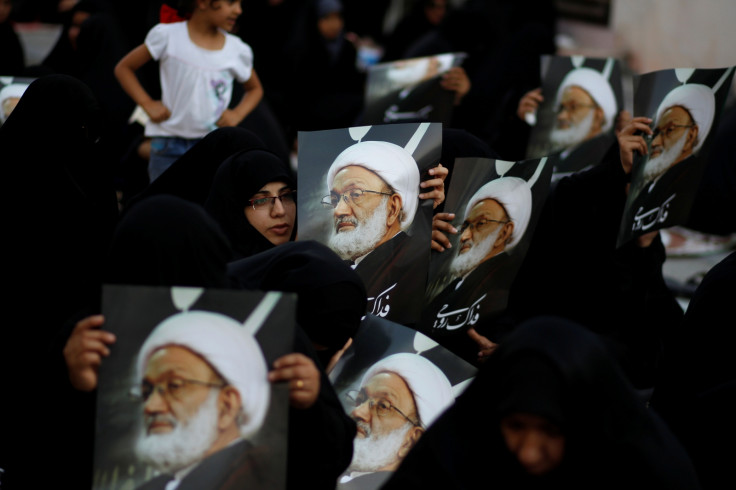 Iran - which itself is a Shia-oriented heavyweight - had warned of the "collapse of bloodthirsty regime" after the development. The latest move is seen as part of a wider crackdown on opposition forces in Bahrain – which has had a bloody past of sectarian violence due to fighting between Sunni and Shia Muslims.
It is still unclear whether Qassim would be deported, but he technically remains stateless after his nationality was revoked.
Against the backdrop of threats from Iran, prominent Sunni states have backed Bahrain saying the measures are necessary to fight terrorism. Saudi Arabia, the Sunni powerhouse which would be ardently followed by other states, said Riyadh was in support of the move.
In a statement carried by the state-run Saudi Press Agency, the Saudi cabinet voiced support for "all the judicial efforts made by Bahrain to fight extremism and terrorism in all its forms and manifestations, and the measures taken to preserve the security, stability and safety of its citizens and to safeguard Bahrain's unity and social cohesion".