Nabeel Rajab, a prominent activist and founder of the Bahrain Center for Human Rights was arrested by the police on Monday (13 June), his wife Sumaya Rajab said. She wrote on Twitter, "HRD Nabeel Rajab has just been arrested from his house and his house was searched."
According to al-Wasat newspaper, Sumaya claimed that security officers searched their home and detained Nabeel without giving any reason for the arrest. Nabeel had played the lead role in Shia-led demonstrations during the 2011 Arab Spring in Bahrain.
The Middle East Eye reported that authorities first raided Rajab's house and seized all electronic devices before arresting him. A London-based group working against human rights abuse in Bahrain – the Bahrain Institute for Rights and Democracy (Bird) – confirmed the activist's arrest.
"Abhorrent and vindictive arrest of Nabeel Rajab in Bahrain as civil society faces clampdown ahead of UN Human Rights Council session," Bird said on Twitter.
The group believed that Rajab's arrest was part of a synchronised "series of moves to silence civil society in Bahrain ahead of the 32<sup>nd Session of the UN Human Rights Council", which begins on Monday in Geneva.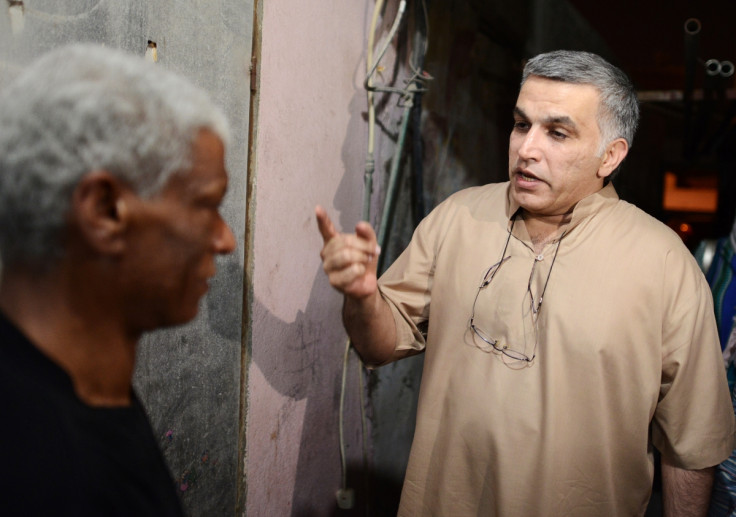 This is not the first time Nabeel has been arrested. He was jailed in May 2012 for organising illegal protests and was released two years later. He was last arrested in 2015 on charges of "insulting" public institutions and was subsequently sentenced to six months in jail, however, he was released two months into the sentence by royal pardon because of his deteriorating health.
"The re-arrest of Nabeel Rajab is abhorrent and reflective of the government repressive nature," Sayed Ahmed Alwadaei, director of advocacy at Bird said. "This is a key test, especially for the US and UK, who must immediately and very clearly condemn the arrest of one of Bahrain's most prominent activists," he added.