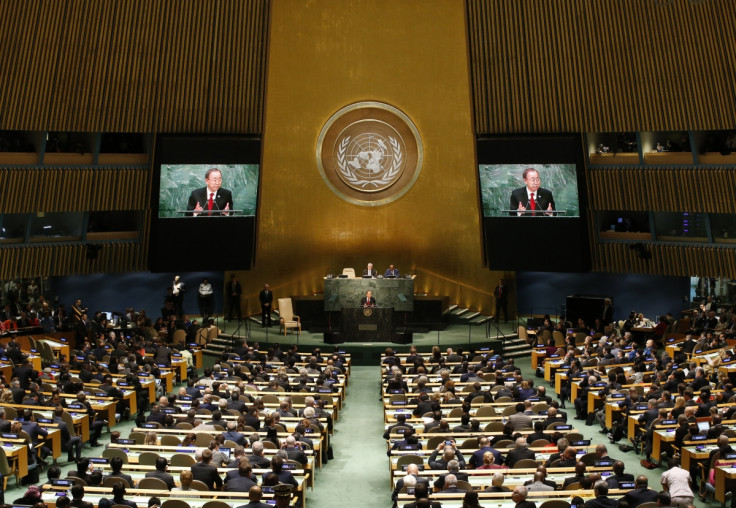 Israeli Prime Minister Benjamin Netanyahu is to address the United Nations (UN), a day after his Palestinian counterpart Mahmoud Abbas accused him of undermining peace efforts from the same stage. He is widely expected to reiterate his country's opposition to the Iranian nuclear deal, three years after he showed the same audience a cartoon of a nuclear bomb to warn of Tehran's atomic threat. Netanyahu will be the 11th world leader to speak from the UN podium in New York on 1 October.
Dragan Čović of Bosnia and Herzegovina will be the first to take the stage on the fourth day of the 70th session of the General Assembly, the theme of which is: "The United Nations at 70 – a new commitment to action".
He is to be followed by another 38 dignitaries from all over the world, including New Zealand's Prime Minister John Key, Micronesian President Peter Christian, Malaysian Prime Minister Najib Razak, Irish Minister for Foreign Affairs Charles Flanagan, his Saudi counterpart Adel Ahmed Al-Jubeir, and Burundi's Vice-President Joseph Butore.
The EU migrant crisis is likely to return to the agenda with Greece's leftist Prime Minister Alexis Tsipras and the German and Austrian foreign ministers Frank-Walter Steinmeier and Sebastian Kurzon on the speakers list.
You can watch all the speeches with a live English translation here: