Saeb Erekat: Palestine cries 'we exist' to the world as UN raises its flag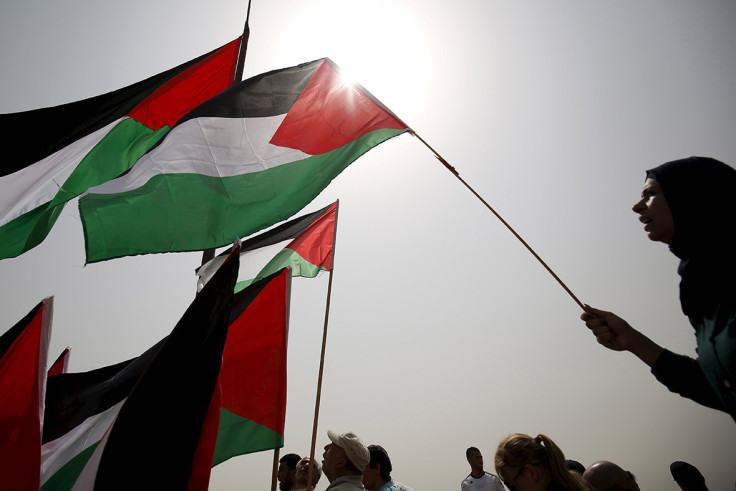 For decades the flag of Palestine has represented the struggle of a whole nation for its human and national rights. Whether it is from the ruins of Gaza, in Yarmouk Refugee Camp in Syria, over the walls of Jerusalem's Old City, in Jericho, in Santiago de Chile or in San Francisco, generation after generation of our people have gathered around our flag, reinforcing our rights for freedom, return, justice and peace. Today, our flag will be raised in New York, after an overwhelming majority of the international community voted in favour of this resolution.
The Zionist movement and later the State of Israel, with the complicity of the international community, has for decades tried to negate the existence of the Palestinian people. First, for them Palestine was a "land without a people for a people without a land," and several policies were implemented in order to displace Palestinian villagers.
In 1948, after Israel destroyed at least 418 Palestinian villages and 70% of our people became refugees, some would refer to the Palestinian national cause as a "humanitarian problem of near east refugees".
After 1967, Israel would not talk about withdrawing from the occupied territory but about colonising what they refer to as "Judea and Samaria" with foreign settlers. Today, despite all the efforts to break our will, the flag of a recognised state flies at the United Nations. This recognised state is called Palestine.
In 1988 the Palestine National Council declared the independence of the State of Palestine. The declaration of independence, written by Mahmoud Darwish and translated by Edward Said, made a direct reference to the symbolism of our flag: "We call upon our great people to rally to the Palestinian flag, to take pride in it and to defend it, so that it shall remain forever a symbol of our freedom and dignity in a homeland that shall be forever free and the abode of a people of free men."
Yes, this is a symbolic step, but these symbolic steps build upon other steps, which aim to consolidate the fact that Palestine exists. Palestine is legally a state under occupation and its flag now has been raised at the United Nations as a symbol of its international recognition. Furthermore, it sends a powerful message of hope and dignity to our people. With such steps, along with the steadfastness of our people, we are returning Palestine to the map.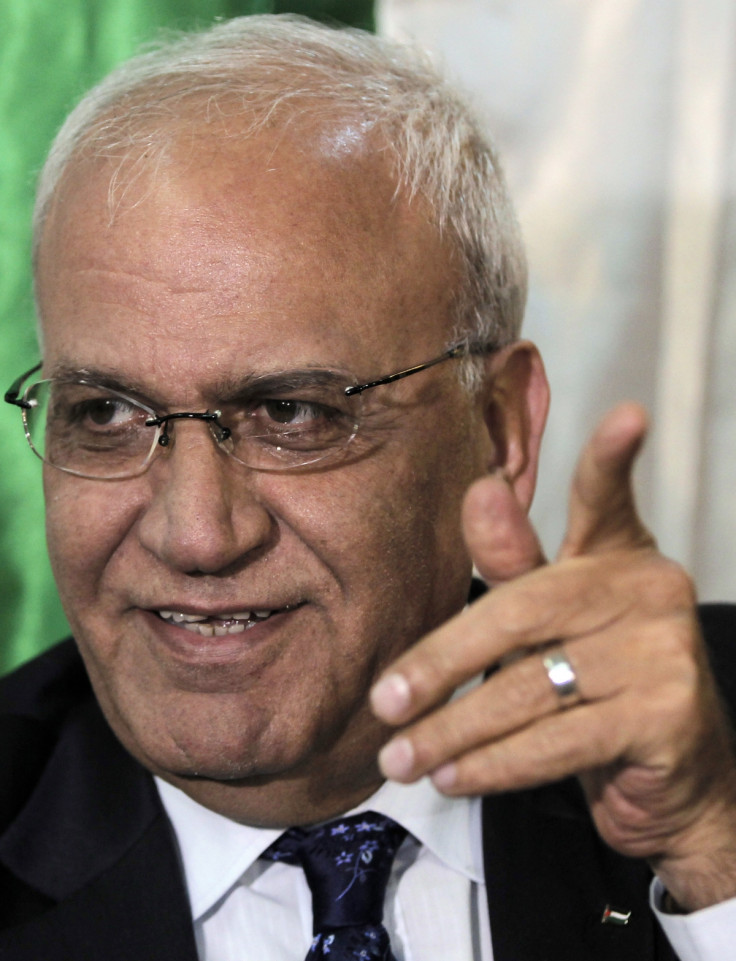 Saeb Erekat blames the international community for allowing Israel to act with impunity against Palestine
We understand that the Israeli government fiercely opposes this step. We are not surprised. In fact, Israel opposes any step that provides Palestinians any sign of sovereignty or strengthens of the two-state solution. For Netanyahu, any peaceful step towards ending Israel's belligerent occupation of Palestine is a declaration of war.
This reflects the fact that, as said by Israeli Prime Minister Benjamin Netanyahu during his electoral campaign, a Palestinian state will not be established "on their watch". This was echoed a few days ago by Israel's top diplomat Tzipi Hotovely, who stated that leaving the West Bank "is not an option" for the Israeli government. Israel rejects two-sovereign states living side by side but also rejects one state with equal rights for all its citizens. What they are working on is to consolidate a "one-state/two systems" structure – a pure apartheid regime.
Today, I cannot help but think about the thousands who were imprisoned and beaten by Israeli forces simply for raising our flag during the first Intifada, and particularly of my students at Al-Najah University. I think of Mahmoud Darwish, our national poet and his words: "Standing here, staying here, permanent here, eternal here, and we have one goal, one, one: to be."
At a moment some prefer to ignore our presence and negate their historic responsibility for the Palestinian catastrophe by strengthening Israel's culture of impunity − even as it continues to violate UN resolutions and international law − we proudly say that no matter the disparity of our forces, we are here to stay.
As Catholic Patriarch of Jerusalem Michael Sabbah said: "Whatever you do, this land belongs to us and will return to us one day. You are stronger with your weapons, but you are not the strongest when it comes to humanity." This message has been repeated by the hundreds of women and men who have risked their own lives to defend al-Aqsa mosque and the identity of our occupied capital, Jerusalem, against the Israeli plans to change the city's identity.
Today is a moment of pride and joy for 11 million Palestinians all over the world. Raising the flag of Palestine is raising a symbol of the universal struggle for justice, freedom and equality. Today we proudly repeat the words of the late Yasser Arafat: "A day will come when one of our boys or girls will raise the flag of Palestine over the walls of Jerusalem, the minarets of Jerusalem and the churches of Jerusalem."
Dr Saeb Erekat is the Secretary General of the PLO.
© Copyright IBTimes 2023. All rights reserved.