UN Lima climate talks go into overtime as deadlock persists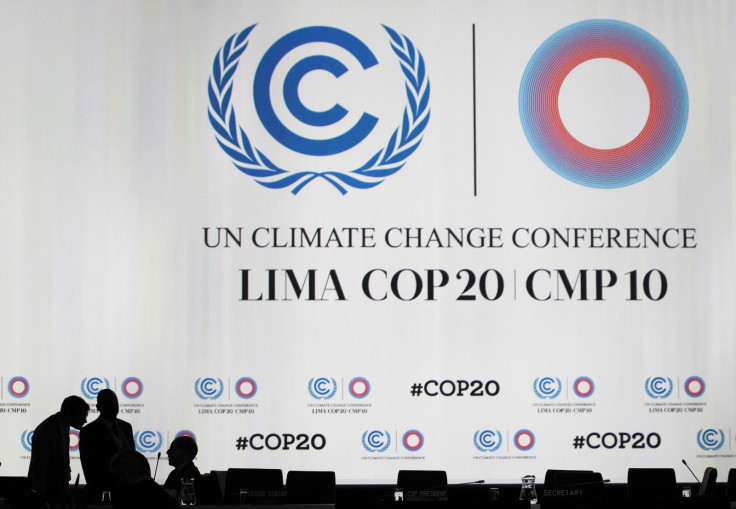 The UN climate talks in the Peruvian capital Lima have gone into overtime after the delegates failed to reach any concrete deal on the final day of scheduled negotiations.
The negotiators are preparing a draft agreeable to all the parties which will form the basis for next year's conference in Paris.
Overshadowed by the issue of shared responsibility in implementing measures to curb global warming, delegates from the developed and developing nations are wrangling over what goes into the text.
The talks which began on 1 December were supposed to have ended on Friday afternoon but went well into the night.
"The latest text which countries are working on has been stripped down to its bare bones to accommodate the whims of the lowest common denominator. Right now we are facing the prospect of being no further forward than we were when we left last year's meeting in Warsaw," said Christian Aid's Mohamed Adow.
The developing nations such as China and India want the Western world to heavily cut down the emission of green house gases and provide aid to countries struck by climate-induced disasters. On the other hand, the US and the EU want other nations to drastically cut down carbon emissions.
Environmentalists and climate warriors fear a watered-down proposal could defeat the purpose of the deal.
"Every nation has a responsibility to do its part if we're going pass this test. And only those nations who step up and respond to this threat, can legitimately lay claim to any mantle of leadership and global responsibility," said US Secretary of State John Kerry.
He went on to warn that the future generations would blast the present leaders for their collective inaction if the countries fail to take necessary action.
Some representatives have expressed hopes of sealing a deal.
"We are almost there. I am sure we will find solutions," Peruvian environment minister Manuel Pulgar-Vidal told the delegates from 190 nations.
© Copyright IBTimes 2023. All rights reserved.