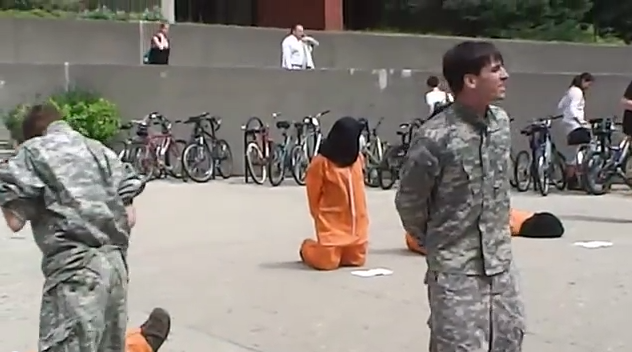 The UN has strongly condemned the US over its human rights record on torture, arbitrary detentions, drone strikes, bulk surveillance and lack of transparency in national security programmes, among other alleged abuses.
The UN Human Rights Committee comprising 18 experts from different countries has taken the US to task on alleged violations of US and international laws.
The panel rejected the justification put forward by the US on the use of unmanned drones which have killed many civilians.
Also, the manner in which the US treats presumed militants outside its borders requires a serious review, the UN said.
Drawing attention to the US failure to close the Guantanamo Bay prison in spite of earlier commitments, the UN said as many as 154 prisoners are still languishing in the detention camp.
The UN noted that about 45 inmates have been held indefinitely with no recourse to trial even as charges against them are not clear.
NSA spying programme
The UN panel, led by British law professor Sir Nigel Rodley, criticised the US National Security Agency's global surveillance programme, calling it a violation of the right to privacy.
The NSA's spying programme came to light through classified documents leaked by Edward Snowden.
The UN asked the US to scale back its extensive surveillance network in conformity with its own laws and obligations under the International Covenant on Civil and Political Rights (ICCPR), to which it is a signatory since 1976.
The UN report also noted that the US has not prosecuted senior officials for alleged extra-judicial killings and abductions under the CIA programmes spanning the present and previous regimes.
The panel drew attention to the fact that the US had closed all investigations into kidnappings and torture under the CIA's rendition programme in 2012, and only a "meagre number" of criminal charges were raised, and that too against low-level officials.