The UN Assistance Mission in Afghanistan has raised serious concerns over coalition air strikes in Helmand province and said that at least 18 civilians may have been killed in the raids. American military officials confirmed that they had carried out at least 30 air strikes in the province last week.
Brigadier General Charles Cleveland, the spokesperson for the international coalition said, "We are investigating the allegations and working diligently to determine whether civilians were killed or injured as a result of US air strikes."
However, it is unclear whether the civilians were killed in US authorised air strikes.
On Sunday (12 February), the UN said in a statement: "On 9 and 10 February, international military forces conducted airstrikes in Helmand's Sangin district reportedly targeting anti-government elements. [The UN's] initial enquiries suggest that the airstrikes killed at least 18 civilians, nearly all women and children."
Escalating violence in the region has been causing concerns and according to the UN, civilian casualties have increased drastically over the past week. At least seven civilians were killed by an alleged Taliban suicide bomber in an attack in Lashkar Gah on 11 February.
Najeeb Danesh, the spokesperson for Afghanistan's defence ministry said that a delegation from the ministry was probing the issue.
Family members of the victims at a hospital in the province's capital Lashkar Gah have demanded an explanation over the air strikes. "How could women and children be Taliban?" a resident of Sangin district identified only as Majnoon was quoted as saying by Reuters. He added that 11 people were killed at his brother's house in an air raid on 9 February.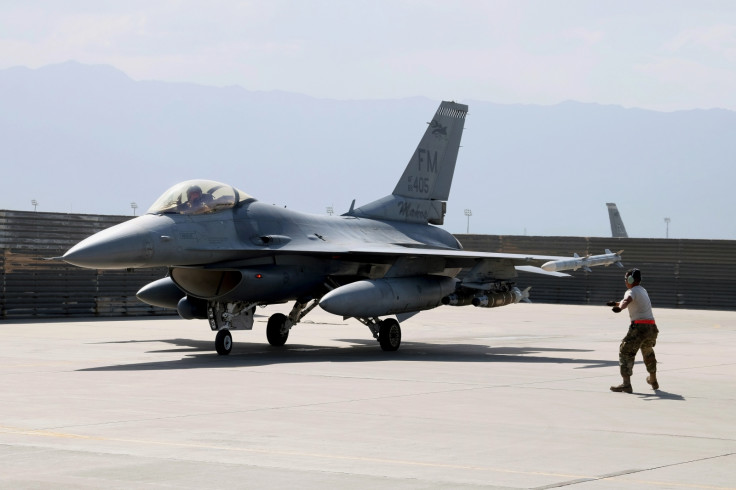 Another resident Haji Ahmand told the Guardian: "What the Americans are doing in Helmand is not right. They target the locals instead of [the] Taliban. The Taliban are far from my brother's house. We would prefer if the Americans would just leave us alone."
Hundreds of troops have been deployed in Helmand province by Nato to help Afghan forces in their battle against the Taliban. Additional support is provided by the US Special Forces.