US President Donald Trump and Afghan President Ashraf Ghani have discussed strengthening bilateral relationship in areas such as security, counter-terrorism and economic development, the White House said.
The discussions between the two leaders took place over the phone hours after a top US commander in Afghanistan said they were facing a huge shortfall of soldiers in dealing with militant groups like Taliban and the Haqqani network.
General John Nicholson, the commander of US and North Atlantic Treaty Organisation (Nato) troops in Afghanistan, told the Senate Armed Services Committee in Washington that they have a shortfall of "a few thousand" soldiers, which is hampering their task of assisting Afghan ground forces in fighting militants.
Currently, there are about 8,400 American troops in Afghanistan, down from 100,000 in 2011, according to Reuters. Nicholson told the committee that counter-terrorism operations against the Taliban, al-Qaeda, Haqqani network and other Afghan-based insurgents over the past year took a toll on the forces, depleting their numbers.
Nicholson suggested that extra forces be drawn from other Nato allies and not necessarily only from the US. He added that US Defence Secretary Jim Mattis would soon speak to allies in this regard. Mattis might also visit Afghanistan in the coming days, the commander added.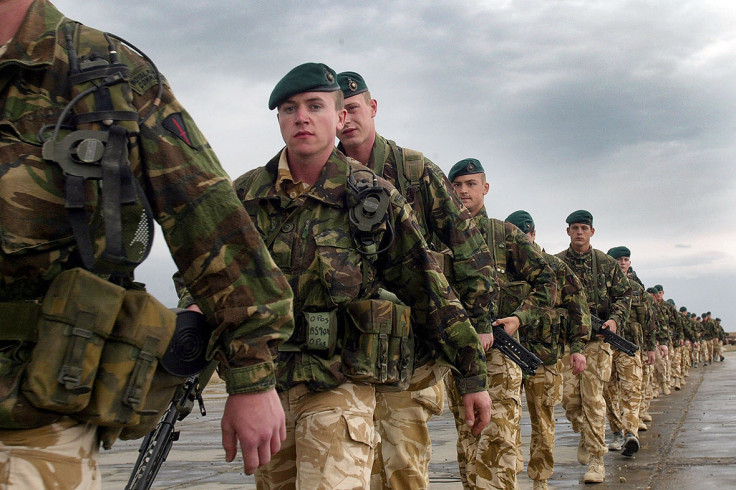 Nicholson highlighted US' "complex relationship with Pakistan" and said addressing the issue was at the top of his priority list and that he intends to take it up with the Trump administration.
Trump, during his call with the Afghan president, emphasised the ongoing importance of the US and Afghanistan's strategic partnership and said he was looking forward to "continuing a regular dialogue with President Ghani", according to the White House.
The Afghan embassy in Washington said Trump and Ghani also discussed regional security issues "as well as the joint fight against terrorism and countries that sponsor it". Trump also said he plans to meet Ghani soon.
The two leaders had earlier spoken over the phone on 3 December, but the latest was their first official call after Trump's inauguration as president.