UN Urges Governments To Triple Use of Renewables or Face Climate Catastrophe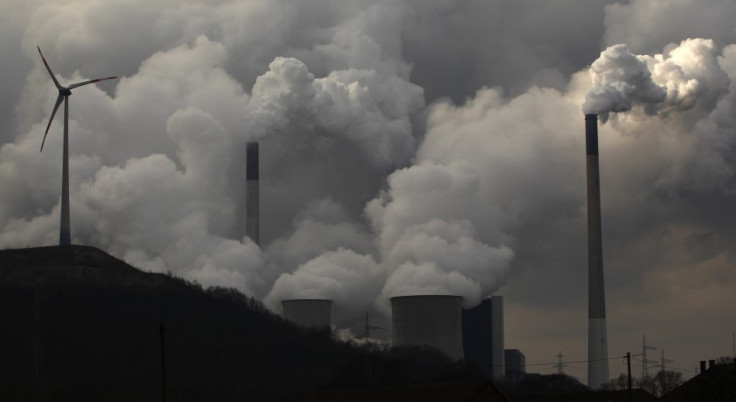 The use of renewable energy sources such as solar and wind power will have to be tripled to avoid a potentially devastating 4C-5C rise in global temperatures, the UN has warned.
The Intergovernmental Panel on Climate Change (IPCC) report, to be released in Berlin today, will claim that global greenhouse gas emissions over the past decade were the "highest in human history".
In order to prevent temperatures rising by more than 2C, global greenhouse gas levels will have to be slashed by up to 70% by 2050 from their levels in 2010, the panel of 200 experts warns.
It states that governments need to make huge investments in energy sources such as wind farms and solar panels.
"These reports make it crystal clear what is at stake, and no government can justifiably say the case hasn't been made for strong and urgent action," Bob Ward, the policy director for the Grantham Research Institute on Climate Change and the Environment at the London School of Economics and Political Science, told the Independent on Sunday.
"It's affordable and, frankly, the benefits are not even just in terms of climate risks. Shutting down coal-fired power stations in China, for example, will improve local air quality. The only thing standing in our way now is political will. The evidence is conclusive: the current pledges made by governments will be insufficient to get us to our targets," said Ward.
The report is the third in a series from the IPCC.
The first argues that human action was the primary cause of global warming. In the second, released in March, the IPCC warned that the impacts of global warming were likely to be "severe, pervasive and irreversible", and would "slow down economic growth, make poverty more difficult, further erode food security, and prolong existing and create new poverty traps, the latter particularly in urban areas and emerging hot spots of hunger."
The third part, released today, focuses on the steps governments and organisations can take to avoid dangerous global warming, and argues that the technology exists to produce cleaner energy.
It calls for governments to commit 1-2% of GDP to replace power plants that burn fossil fuels and replace them with renewable energy sources.
Some developing countries have argued that the cost of switching to renewable energy should be borne proportionately by all countries.
© Copyright IBTimes 2023. All rights reserved.