Sarin gas, the banned nerve agent, was the deadly chemical used in the April air strike on Syria's Khan Sheikhoun town in the rebel-held Idlib province, the United Nation's chemical watchdog has concluded following a thorough investigation.
The Hague-based Organisation for the Prohibition of Chemical Weapons (OPCW) stated in its latest report that examinations of victims of the attack and samples collected from the site showed that "a large number of people, some of whom died, were exposed to Sarin or a Sarin-like substance".
"It is the conclusion of the FFM (fact-finding mission) that such a release can only be determined as the use of Sarin, as a chemical weapon," read the report, which was yet to be made public, according to the BBC. The report has so far been only circulated among OPCW members.
In an earlier press release dated 19 April, the watchdog had said that its laboratory tests showed the chemical used in Khan Sheikhoun was "Sarin or a Sarin-like substance".
"The bio-medical samples collected from three victims during their autopsy were analysed at two OPCW designated laboratories. The results of the analysis indicate that the victims were exposed to Sarin or a Sarin-like substance.
"Bio-medical samples from seven individuals undergoing treatment at hospitals were also analysed in two other OPCW designated laboratories. Similarly, the results of these analyses indicate exposure to Sarin or a Sarin-like substance," the watchdog said in the release.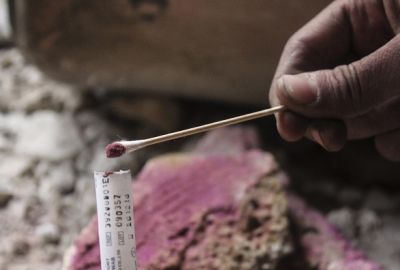 Director-General Ahmet Üzümcü added: "While further details of the laboratory analyses will follow, the analytical results already obtained are incontrovertible."
Following the confirmation, now a joint UN and OPCW investigation will assess who had ordered the chemical attack on 4 April. The US and its allies have blamed Syrian President Bashar al-Assad for ordering the attack that killed nearly 60 people and left hundreds wounded.
US President Donald Trump conducted missile attacks on Syria in retaliation to the chemical attack. The country fired 59 Tomahawk missiles on the Shayrat airfield, which was suspected of being the launchpad for chemical weapon attacks in the past.