"There are absolutely no plans [to sell]." In the year which marks the 50<sup>th anniversary since the release of The Beatles' seminal album Sgt. Pepper's Lonely Hearts Club Band these words will have acted as glorious music to the ears of Liverpool supporters, after Jurgen Klopp swatted away suggestions the club were about to part ways with playmaker Philippe Coutinho.
Firstly, let's clear up the "facts". Catalan media are promoting Coutinho as the potential catalyst for a new era at Barcelona. The 24-year-old is understood to have already signed off on a move to the Nou Camp but the deal hinges on Barca caving to the Reds' valuation of £70m ($90m). Despite being contracted to the Merseysiders until 2022 – having agreed a new five-year deal worth £8m per annum – Coutinho had looked set to play a central role in the drama of the summer transfer window.
Klopp's 19 months in charge at Liverpool may not have amounted to much – perhaps more on that later – but he has proven to be a man of his word. If the ex-Borussia Dortmund coach says Coutinho is staying beyond the end of the window, then surely it will take a Catalonia fighting bull to drag him to La Liga.
Coutinho has proven to be an enigma for more than a handful of sides in English football's top flight since arriving from Inter Milan as a raw whippersnapper in January 2013. Regardless of what unfolds during the final fortnight of the season, the 2016-17 campaign will end as his most fruitful. A career-best 10 Premier League goals and six assists [he needs one more to equal his best haul for Liverpool] has helped his side average nearly two points per game in each of his 29 top-flight outings.
The Brazilian is a key member of a fluid front-four including Sadio Mane, Adam Lallana and Roberto Firmino, but he is not all flair and no metal. His cameo appearance while suffering from illness against Stoke City helped ditch a reputation for being brittle in the face of adversity.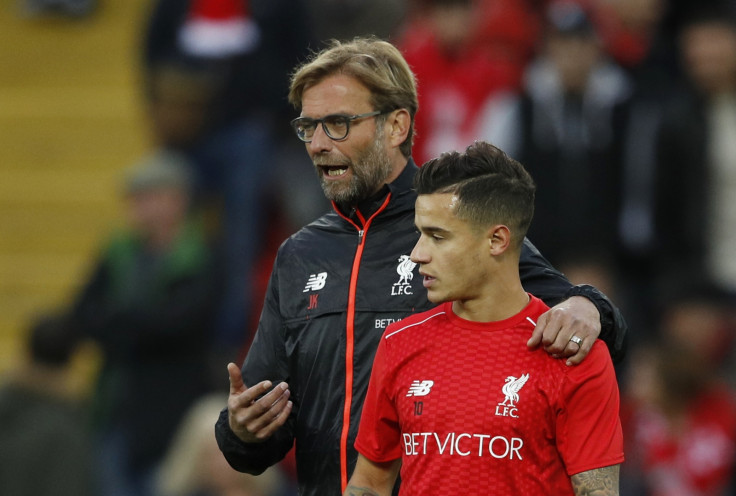 Though Klopp might be a man of honour, but he would be forgiven for U-turning on the intention to keep Coutinho. For all the positives which Coutinho provides, there are a deluge of reasons why a summer exit – while it might initially mean Liverpool take one step back – would ensure the club takes two giant strides forward.
Despite his contributions across his four-and-a-half seasons at the club, Coutinho does remain horribly inconsistent. At his best, you will have to travel many miles to find a better player in English football, but his worst days after often not far behind. That he has been at the epicentre of a Klopp side who have been horribly lacking in a creative spark, particularly at home, is not a ringing endorsement of his abilities.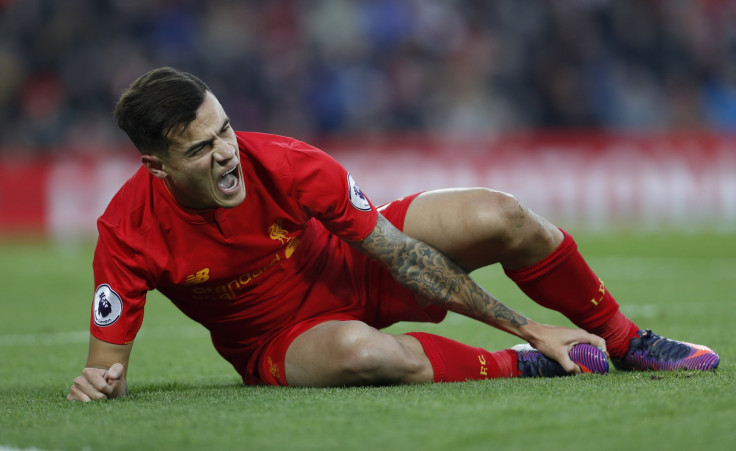 Though Coutinho did play though the pain against Stoke, injury has been too regular an occurrence since arriving in England. Including the ankle problem which forced him to miss nearly two months of the current season, Coutinho has sat out 33 games for the club. That is more than teammate Lallana [28] and Tottenham Hotspur's Mousa Dembele [10] – both of whom have occupied the treatment table like a second home – during the same period.
But perhaps the most telling reason why Liverpool should succumb to overtures from Barcelona or anywhere else comes from their own squad. Without the distraction of European competition, the team are limping their way into next season's Champions League and could yet butcher their top-four pursuit if they fail to take maximum points from their last two games.
That Liverpool do not have either a cemented position in next season's top-tier European club competition or a place in either domestic cup final is laughable based on the investment made by Klopp last summer; and not least because of the German coach's reputation for squeezing every last sinew of effort from his squad. Entering the twilight of the campaign they look devoid of ideas, energy and a creative spark; hardly the characteristics of a team fans would have been expecting when Klopp was lured to replace Brendan Rodgers as manager.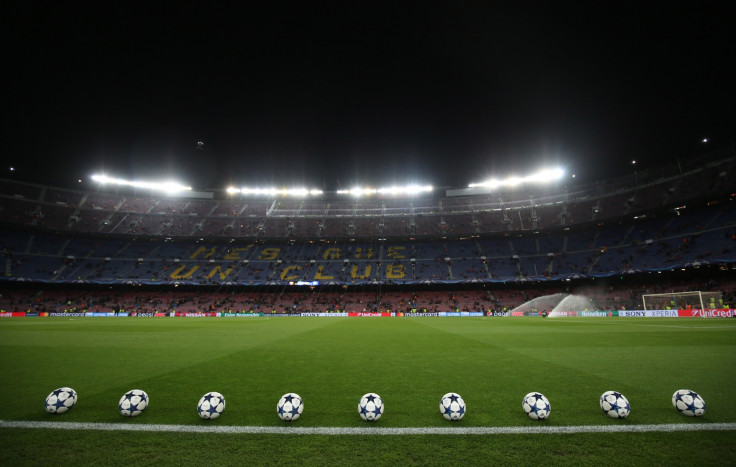 The 30<sup>th anniversary of Liverpool's last title win is fast approaching and this current team are not even flirting with the idea of a championship challenge. Klopp has only been at the club for three transfer windows, yet he has allowed certain areas of the squad to regress to such an extent that Coutinho's departure has become a necessity to finance other areas of the squad.
Normally, an ownership would be asked to step up to finance such an overhaul, but the radical spending that is required cannot surely be done without offloading high-calibre talent. The areas of greatest concern are at left-back, where Alberto Moreno has downed tools and James Milner is working tirelessly but with little quality, in goal where neither Loris Karius and Simon Mignolet have fully convinced and in attack – a position where the club do not have a 20-goal-a-season forward they can rely on.
There are wafer-thin options in other positions too – on either wing and at centre-back – but this is just the tip of the iceberg for Klopp. For all the personality that he has added to Liverpool, he has been slow to fill the chasm of quality. Coutinho's exit might be hard to take in the short-term, but it can work to reinvigorate and restore the club to their former glory. A hard sell in every respect but it might end up Being For The Benefit of Mr. Klopp.