A ceasefire brokered by the US and Russia will come into effect in Syria at sunset on Monday (12 September). Although there are concerns whether the truce would hold up – especially after deadly air strikes over the weekend killed a number of civilians – Syrian state media reports said that President Bashar al-Assad had welcomed the deal.
The cessation of hostilities will involve allowing humanitarian aid into Aleppo – Syria's largest city. The 10-day truce was reached between the US and Russia in Geneva on 9 September. Seven days into the ceasefire, Washington and Moscow will create a "joint implementation centre" to hold coordinated attacks against the Islamic State (Isis) and other jihadist groups.
Meanwhile, the Free Syrian Army (FSA) – rebel group fighting against President Assad – said in a letter to the United States that it would cooperate and observe the ceasefire from Monday, but expressed concern that the ceasefire would benefit the government.
Another extremist rebel group Ahrar al-Sham, dubbed as a terrorist group by Washington and Moscow, rejected the ceasefire. Ali al-Omar, the group's second in command, said in a video statement, "A rebellious people who have fought and suffered for six years cannot accept half-solutions."
A key supporter of Assad, Iran has also welcomed the deal, but Iranian Foreign Ministry spokesperson Bahram Gassemi said that the success of the deal would depend on "a comprehensive monitoring mechanism, in particular control of borders in order to stop the dispatch of fresh terrorists". Lebanese Shia militant group Hezbollah that supports Assad and fights along with its forces in the war has also welcomed the deal.
Ahead of the ceasefire, the Syrian regime and Russian warplanes allegedly bombarded rebel held areas in Idlib and Aleppo provinces killing more than 100 people. At least 46 people were killed in Aleppo while around 60 were left dead at a vegetable market in Idlib, Syrian activists said.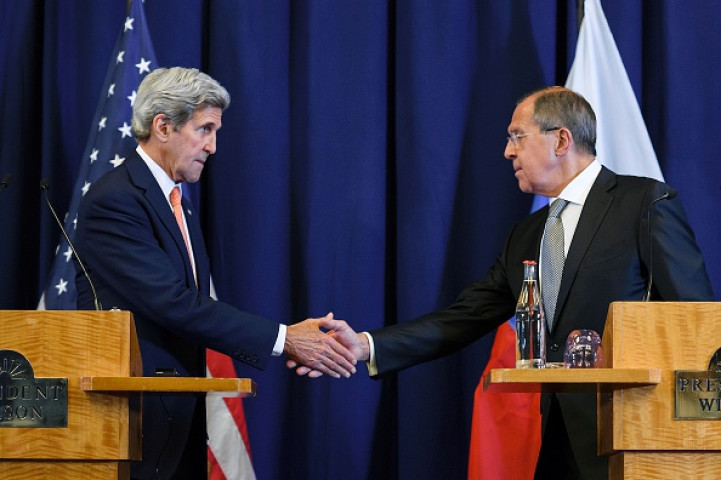 Abu Abdullah, a resident of Aleppo's rebel held east told the BBC: "We hope there will be a ceasefire so that civilians can get a break. The shelling goes on night and day, there are targeted killings, besieged cities. Civilians have no hope anymore."