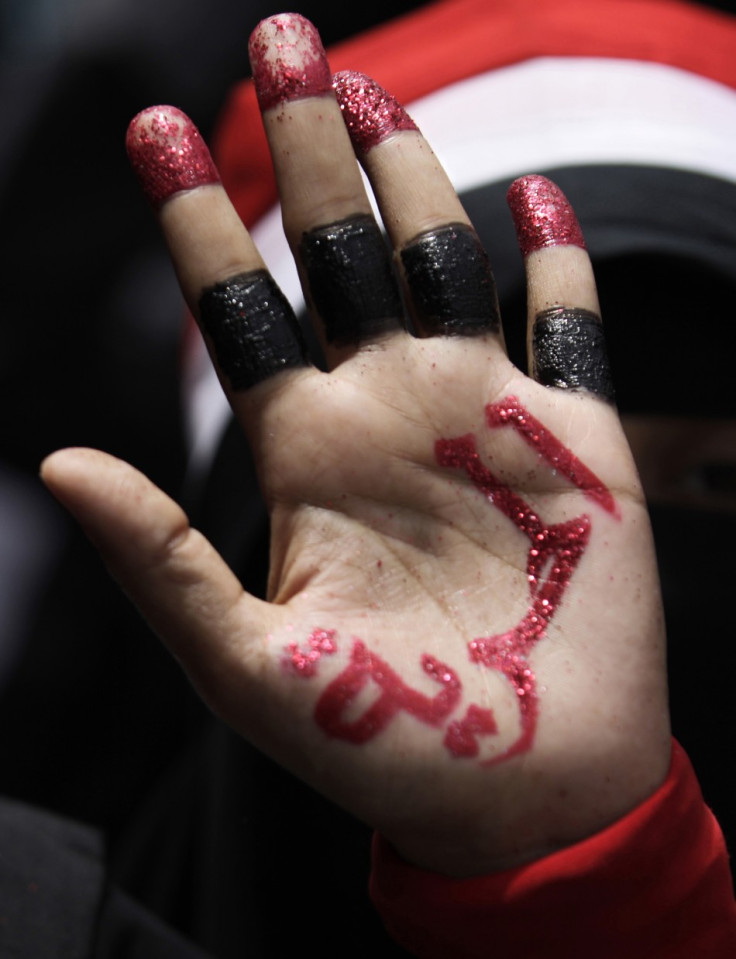 Despite months of protests, Yemeni President Saleh, 69, has remained defiant, reversing repeated pledges to quit and while fears of al-Qaeda's influence have been voiced, other criteria also threaten the country's stability. With Saleh's new pledge to leave power now in doubts, the future of Yemen is once more in tatters.
In a speech over the week-end, Saleh said: "I reject power and I will continue to reject it, and I will be leaving power in the coming days."
The President's pledge to leave power received a mitigated welcome by anti-regime activists as doubts over the veracity of his comments rapidly emerged and were confirmed by Deputy Information Minister Abdu al-Janadi, who told Reuters that the president's departure still depends on reaching an agreement, which had yet to be signed.
"He said this to show his commitment to this plan, but there is no plan for a resignation or transfer of powers before we have agreed and signed a deal. That would just plunge the country into chaos or even war," al-Janadi said.
"He is ready to leave power in days, yes, but whether this happens in the coming days or months will depend on the success of negotiations for a deal."
Protests against Saleh's rule have gripped Yemen for months, further weakening the government's control and bringing fears that al-Qaeda's Yemeni wing may try to use the upheaval to gain more regional support.
After months of protests, Yemen, a state of 23 million people, is facing water and fuel shortages, an imploding economy, separatist and sectarian conflicts and a continued presence of its al-Qaeda wing.
Saleh , who came to power in 1978, is under pressure from international allies, internal protesters, armed opponents and opposition parties to hand over power, but Washington and Riyadh have warned a sudden departure could lead the country to collapse, providing al Qaeda with more political space.
In the last few months, the president has given confusing signals about his intentions and pulled back three times from signing a Gulf Arab peace initiative that would have seen him form an opposition-led cabinet and hand power to his deputy while preparing for early parliamentary and presidential elections.
He survived an assassination attempt in June and fled to Riyadh for treatment, only flying back unannounced in September after leaving his country for more than three months.
While the U.S. has warned about the presence and influence of al-Qaeda, not much has been said about leaders of the anti-regime protests movement, and with a country divided along sectarian lines, al-Qaeda is not the first threat to Yemen's stability.
Yemen's south, which joined the Northern part to form the Republic of Yemen in 1990, has for long complained about being unfairly served by its leaders before and after unification.
Yemen beneficiate from a relatively young population, with 70 per cent of Yemenis under the age of 25 and the President's tendency to use nepotism and post members of his family in high profile position within the government or in government-controlled businesses is angering the new generation.
The government has also largely entertained tribal divisions by using its ministry of Tribal affairs to reportedly offer houses, cars, business opportunities and sums of money to an estimated 6,000 sheikhs scattered among more than 190 Yemeni tribes.
Saleh's use of patronage to form a solid power base and entice the support of the Sheikhs and tribal leaders could now backfire as protesters are willing to take to the streets despite their local leaders' warning, producing further divisions in an already fractured country.
As leaders, Sheikhs are traditionally expected to provide their tribesmen with security, guarantee a system of justice, and play the role of arbitrators when locals have differences with their neighbours.
Their role now risks to be challenged as tensions between anti-regime protesters and supporters of Saleh rise.
On the other hand, as protests against the regime continue, former supporters of the president now see the anti-government movement as providing them with an opportunity to form their own political opposition movement, which if established along tribal lines could give rise to inter-tribes competition and tensions.
In August, Yemeni opposition groups have formed a national council in a bid to increase pressure on Saleh, with youth groups and political parties electing 143 council members to represent the people.
The group however has failed to gain popular consensus with many saying it had failed to drive the revolution.
With no clear date of the president's departure and the country threatening to plunge into civil war, which could prove destabilising for its neighbour Saudi Arabia, foreign diplomats have recently revealed they are close to agreeing on a Security Council resolution, which would call on the government to implement the Gulf power transfer plan , providing hope the country could finally enter a transitional phase.