The Virgin of Palm maritime pilgrimage is held every year on 15 August in Algeciras, Spain. The custom dates back to 1975, when a fisherman rescued a submerged statue of the Virgin Mary from the depths of the ocean. Thousands of worshippers and visitors make a pilgrimage to the town for the annual festival, which is held on Rinconcillo beach.
The statue of the Virgin is rescued on the same day as the Catholic feast of the Assumption when Mary ascended into heaven, ending her life on earth. The devotion for the Virgin Palm derives from the 17th century, when a ship from Italy was moored at Algeciras port for the bad weather to stop. According to legend, once the crew removed a box with the image of the Virgin Mary from its cargo, the weather improved and the sea was calm.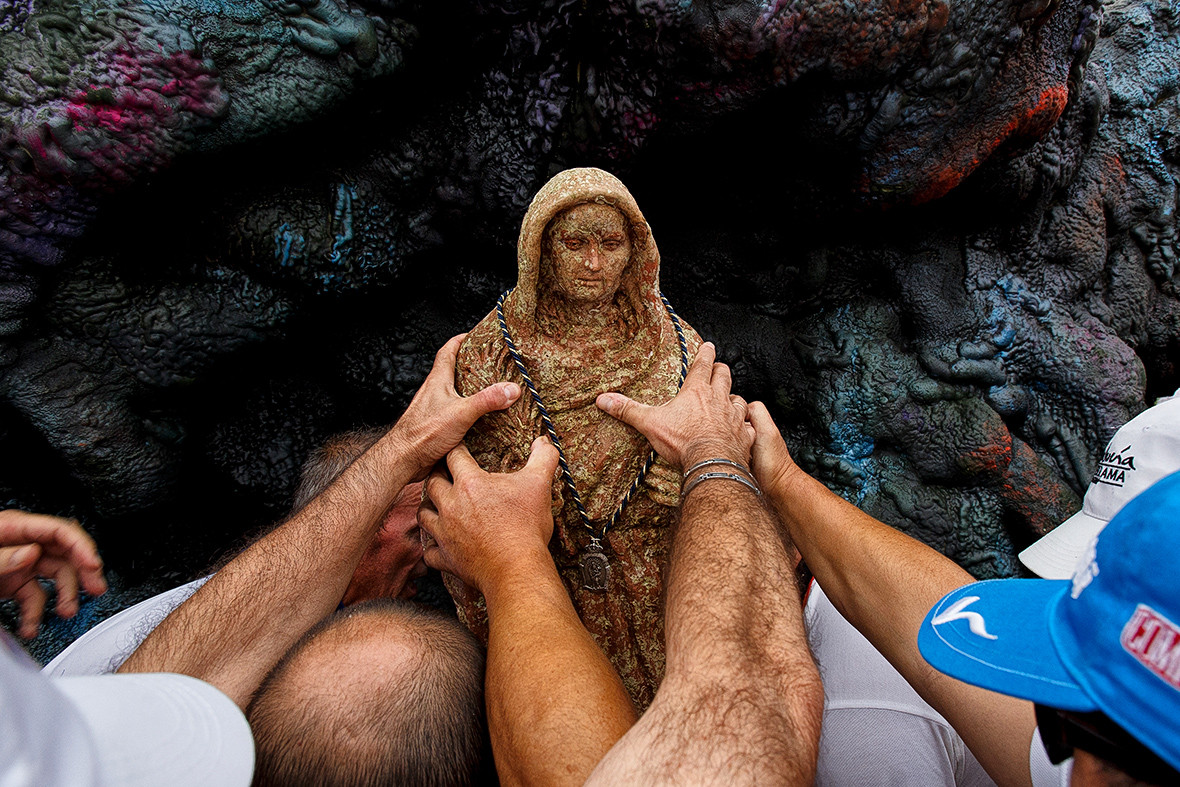 The pilgrimage is a day-long event, beginning with a boat of fishermen and scuba divers going out into the waters to retrieve the statue. Despite locating Mary's position with GPS coordinates, it is still an arduous task, as there is no buoy marker floating on the river in case she is stolen.
Weighing roughly 100 kilograms and buried 15 metres below sea level, rescuing the statue requires the divers to use oxygen tanks, ropes, a winch and an air bag. Once out of the water, she is placed on a wooden throne, adorned with flowers and taken ashore.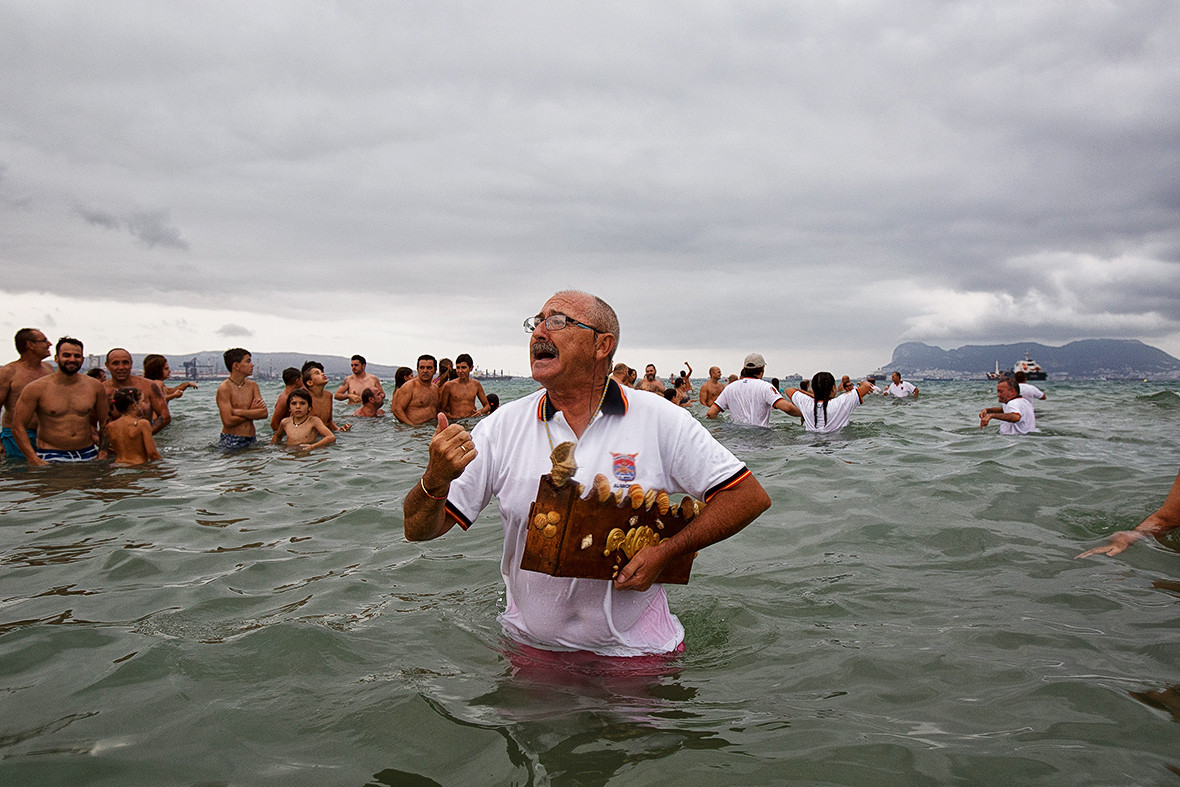 Hundreds of worshippers, most of whom are dressed in swimwear, wait on the beach or in the waters for her arrival. People dance in the sea and wade towards the boat as it approaches the shore. Once on dry land, Mary is placed on an altar and people queue for the chance to touch, kiss and photograph the statue as it is believed she can perform miracles.