The worst flooding the state has ever seen has left at least seven people dead in Louisiana. More than 20,000 people have had to be rescued, and at least 11,000 have taken refuge in shelters. Residents have been warned against disease and snake bites as they return to their flooded communities.
There were macabre scenes in Ascension Parish and Denham Springs as coffins unearthed by the rains floated down the streets. One resident described the flash flooding as "worse than Hurricane Katrina".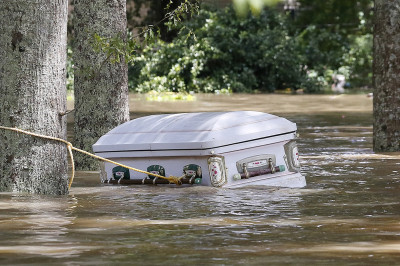 In a state more accustomed to hurricanes, forecasters said the rains were nearly off the charts in intensity. Meteorologist Ken Graham of the National Weather Service said forecasters had alerted people days ahead of the rain. However, the forecasts were for eight inches (20cm) of rain, but some areas received two feet (61cm) of rain in a 48-hour period. Rivers in the region reached historic highs.
Louisiana Governor John Bel Edwards toured areas of the state hardest hit by deadly floods, as swollen rivers receded slowly from record levels. He called the floods unprecedented and said he was proud of the way residents had responded after waters inundated homes, rising to rooftops in some areas and trapping people inside cars.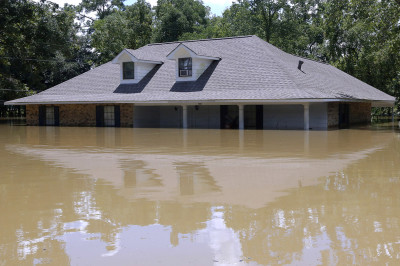 Rescue crews continued to search for people stranded in flooded homes. "We're still in the search and rescue phase, we are still in the response phase. And so, we're going to transition into recovery as we can. Here, we're going to make every bit of assistance available to you as soon as we possibly can and that's my commitment as governor," Edwards said.
Flood waters have begun to recede in parts of Louisiana's capital city, but rivers and creeks are still dangerously bloated in areas south of Baton Rouge. The slow-moving, low-pressure system has moved into Texas, and the National Weather Service warns there is still a danger of new flooding as the water works its way toward the Gulf of Mexico.