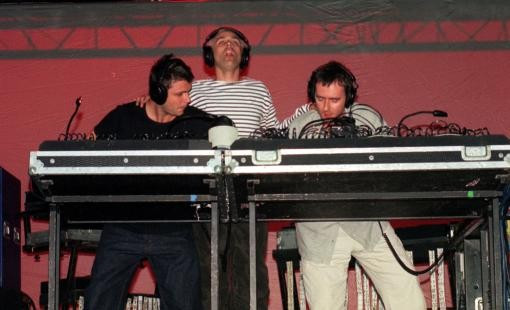 British electronic music duo Rick Smith and Karl Hyde have been appointed music directors for the opening ceremony of the London 2012 Olympics.
The BBC reports that Smith and Hyde, the lead musicians of the band Underworld, will work with director Danny Boyle and organize the three-hour opening ceremony on July 27.
Earlier, the musical duo worked with Oscar-winning director Boyle in his film "Trainspotting" (1996) and his recent theatre production "Frankenstein."
The BBC said that Boyle described the duo's appointment as "the final piece of the jigsaw."
"It's a great honour to be asked to do this and one we're taking very seriously," Hyde shared his feelings with the BBC.
"It's certainly not something we'll get the chance to do again."
Reports suggest that more than 10,000 people have auditioned to take part in the opening and closing ceremonies of 2012 Summer Olympic and Paralympic Games.
The band is best known for their track "Born Slippy," which was featured in "Trainspotting."
The BBC reports that the Olympics organisers have described the duo as "British electronic music pioneers," who have produced musical hits for "A Life Less Ordinary" and "The Beach and Sunshine."