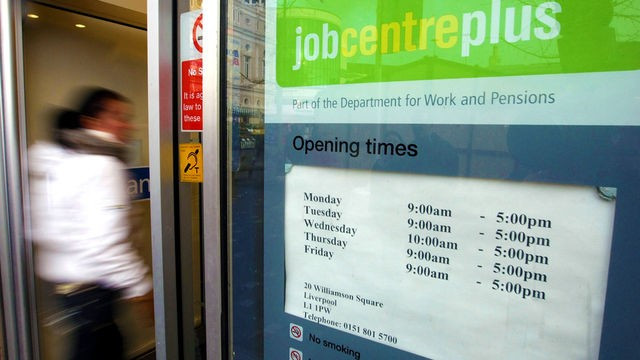 On 15 September 2011 the Office for National Statistics reported that the level of unemployment had remained unchanged at 7.9 per cent but only because the estimated number of people employed in the economy, had fallen by 69,0000 in the three months to July, to total 29.17 million, of whom 23.13 million are in the private sector 23.13 million and 6.04 million in the public.
Another month, another set of bad unemployment figures and another sympathetic, if a little lame explanation from Employment Secretary, Chris Grayling, quoted widely in the media on 12 October as saying:
"It's no doubt that these figures are a significant step in the wrong direction. I think they are a consequence of what's happening in the Eurozone. We are beginning to see the impact of the financial uncertainty on our labour market."
Possibly I missed something, but I thought the Eurozone sovereign debt and banking crisis dawned around the autumn of 2009, roared into prominence after the frirst Greek rescue package in May 2010 and has seen little let-up since. Surely something on the lines of school leavers coming on to the jobs market and students in further and tertiary education looking for part-time work, thereby inflating the figures, could have been used on this occasion?
Few doubt that disappointing figures are in the pipeline for months to come as austerity measures bite and more people in the public sector are laid off. The notion that the private sector could absorb public sector losses might well prove true in the long run, as was the case in the past, but for this to happen in fairly close conjunction in a very low growth and possibly stalling economy, is a wish too far.
The figures do make uncomfortable reading though, if only because the summer quarter is generally more buoyant. Unemployment reached 2.57 million, a national 8.1 per cent of the workforce and fractionally more than analysts had expected. This was a rise of 114,000 between June and August and there was also a rise of 17,500 in September's Jobseekers Allowance claimant count to 1.6 million.
Other awkward facts emerging from the data showed a worrying drop in overall employment of 178,000 as at August 2011, so the total size of the workforce will contract to the 29 million mark. There was also a loss of 175,000 part-time workers.
It is most likely that 74,000 of the fall in total employment is made up of workers over the age of 65, a great many of whom have been made redundant by companies which, as Louise Peacock in The Telegraph on 12 October reports: "...acted decisively ahead of changes to employment rules which allow older workers to carry on in their jobs until they see fit - without being retired automatically at 65."
The Telegraph went on to highlight that the long-term unemployment amongst the over-50s has now reached 159,000 of which 100,000 have been unemployed for more than two years.
Probably, workers in this same over-50s age band make up a large portion in the slump of 175,000 part-time workers too, as many people on reaching retirement age choose to work less hours or part-time so as to supplement their pension income.
Many organisations representing women however, state categorically that part-time redundancies impact more on women as many mothers choose to work part-time so as to give them the flexibility of staying in the jobs market whilst still looking after any children. True, but part-time work is always that bit less secure and often the first to be cut in a recession.
Youth unemployment came perilously close to the million mark at 991,000 with those in the 16 to 17 age category making up 205,000 of this figure. Some 21.3 per cent of 16 to 24 year-olds are now unemployed and many analysts expect the figure to breach the million by the end of October/early November.
The long-term unemployed - those without work for over a year, also rose, to 867,000.
There was a small piece of better-than-expected news with the claimant count rising by 17,500 instead of the 25,000 predicted but this did not impress the union bosses. Reuters on 12 October quoted Paul Kenny, General Secretary of the UK's third-largest union, the GMB attacking the Government:
"In the middle of the worst international recession for 80 years, the government itself is creating unemployment with 250,000 public sector posts already gone and still more to come. Government policy is hurting but it's not working."
I think Mr Kenny will find that the Government thinks its policy is working but on the agenda of keeping the interest rate on our whopping national debt as low as possible.
Looking at the BBC's September 2011 Claimant Count Map for the whole of the UK, Birmingham has the dubious distinction of having the country's four worst affected districts. Ladywood, Hodgehill, Sparkbrook and Erdington each have rates of between 9.2 and 12.5 per cent - about five per cent is the national average. Middlesbrough at 9.1 per cent and Bootle with 9.0 per cent are close behind and black spots in London are Hackney South with 8.9 per cent and Tottenham with 8.3 per cent.
For all the recovery in the City, in the three months to August 2011, London's unemployment figure rose 28,000 reaching a total of 425,000 and standing at 10 per cent.
Ready for a move? The best claimant count figures that I could find were both in Scotland - Aberdeenshire West at 0.9 per cent and Gordon, another part of the same county, at 1.0 per cent. This might explain why property prices in these areas are relatively high but it also shows that the picture is not one of unrelieved gloom.
The BBC on 09 October reported a disagreement between the Office of Budget Responsibility and the Chartered Institute of Personnel and Development as to the true extent of public sector job cuts - whether these would total 610,000 or 410,000 by 2015/16, the BBC's Regional Business News sections also reported recent job creation.
In mid September the BBC reported that the "Lothian (Edinburgh) jobs market continues to strengthen" and by mid-October there was news of a biomass power station and fish farm in Anglesey creating 400 jobs. Thirteenth October saw great news, again in Wales, on the opening of a new A350 Airbus factory in Flintshire securing 6,000 jobs and on the same day BP announced its £4.5 billion investment project west of the Shetlands and a further £10 billion over the next five years in North Sea oil and gas work.
Will the planned strikes for November and "days of action" help matters? Unlikely. Possibly a change in attitudes might though.
An article in the Malvern Gazette on 14 October 2011 reflects a more "can do" response to the problem of unemployment and brings into focus the contrast in thinking as to how best to resolve the matter.
Barbara Williams, portfolio holder for community and economic development at Malvern Hills District Council says that it is important to stay positive and confident about the future:
"The figures are clearly rising and we do of course have sympathy for everyone looking for work. However...there are still healthy signs of people starting up businesses and of companies wanting to come to the district...We will continue to work closely with local businesses to help as much as we can in these difficult times..."
And just in case Malvern is thought to be too rural to copy, here is an extract from David Smith in the Sunday Times on 09 October 2011 in his Economic Outlook Column:
"The city (Plymouth) is looking to increase its population by a fifth to 300,000 in 10 years and harness its expertise in marine renewable energy and luxury yachts. Its university, the country's ninth largest, describes itself as the enterprise university and is aggressively pursuing a programme of encouraging start-ups and nurturing growing firms. I encountered more optimism than in Manchester. Let's hope it's justified."
Let the lay-off open a new door of opportunity.