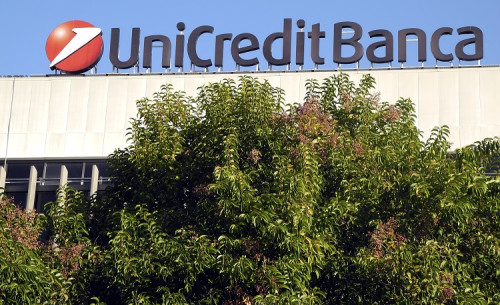 Major European banks do not need another round of cheap loans from the European Central Bank given the improvement in funding conditions across the continent, according to Italian banking giant UniCredit.
Federico Ghizzoni, the chief executive of UniCredit, said that the ECB's long-term refinancing operations (LTROs) that flooded the continent's banks with cheap cash as an emergency measure, were no longer needed.
He said: "I'd say that for banks of a certain size a new LTRO is not a priority ... It could be useful for the small and medium-sized ones. Funding is going very well, we have been on the market twice already this year paying spreads we had not seen since 2011."
The level of bad loans at his bank, Italy's biggest by assets, would stabilise this year and lending volumes in Italy should also stabilise in 2014, he added.
Italian lenders were among the worst hit in the eurozone along with banks in Spain, Portugal, Greece and Ireland.
When the European sovereign debt crisis emerged in 2010, the ECB launched two massive loan operations, known as long-term refinancing operations (LTROs) to ease the economic shocks to vulnerable eurozone members.
The first LTRO was implemented in December 2011 and a second in February 2012, which put more than €1tn (£855bn, $1.3tn) into the financial system in the form of cheap three year loans.
As growth in the EU picked up over the course of 2013, some analysts have raised concerns that any reduction of cheap credit from the ECB might tip the balance of growth in the EU back into downturn.
Senior central bankers at the ECB have tried to reassure markets that cheap liquidity will be available for banks if it is needed.
In October 2013, Ewald Nowotny, a member of the governing council, gave assurances that liquidity will not be a problem for members of the eurozone when the first repayments of the loans comes around, which will be late in 2014.