Unidentified gunmen kill 8 miners from Afghanistan's Hazara minority
The district governor blamed Taliban for the attacks, but the militant group denied any involvement.
At least eight people have been killed by unidentified gunmen in Afghanistan on Friday (6 January). Reports suggest that the deceased and three other injured victims were all working as coal miners and belonged to the Hazara minority.
It is thought to be the latest in a string of attacks in the country that singled out ethnic or sectarian minorities.
All the miners were pulled out of the vehicle and shot, Faiz Mohammad Amiri, governor of Taleh va Barfak district, where the attack took place, said. The victims were all from Daykundi province in central Afghanistan but were working in the northern province of Baghlan.
"We don't know who the attackers were, but the Anar Dara area, where it happened, is an insecure area, and anti-government elements are highly active in the area," Amiri said.
The governor accused the Taliban of being behind the attack but the militants reportedly denied their involvement. The district, where the incident happened, is controlled by the insurgents, according to a Reuters report.
"We don't have any connection with the incident in Baghlan Province; we are sad for those who lost their lives," New York Times cited Taliban spokesman Zabihullah Mujahid as saying.
"The people working in this mine had our permission and we had good relations. They hadn't created any problems," he reportedly said.
Mujahid blamed "arbakis" or members of informal local militias in the region for the attack.
Hazaras are said to be largely Shia Muslims, who speak Persian. They reportedly have faced a long history of discrimination and have been subjected to abuse in Afghanistan, which is predominantly a Sunni-majority country.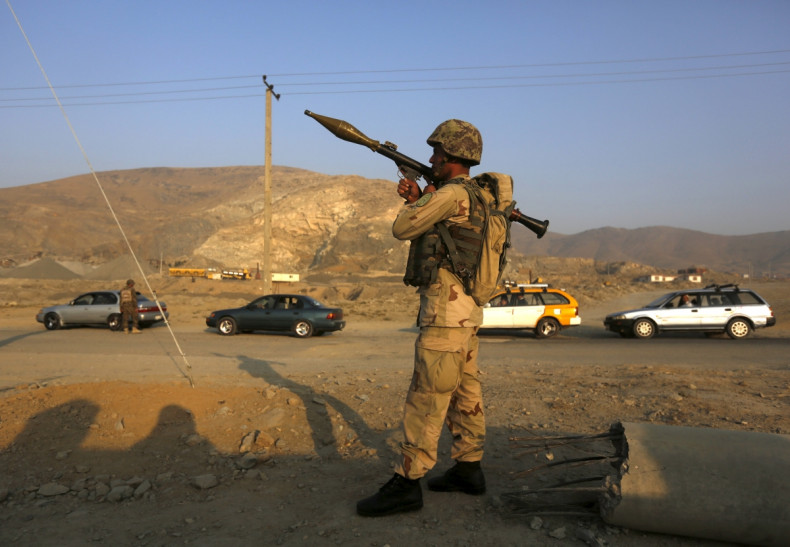 According to Reuters, dozens of people from the minority community were killed in a series of attacks in Kabul, of which some were claimed by Islamic State (Isis) militants. It was apparently an attempt by the jihadists to rouse sectarian tensions.
A member of Baghlan's provincial council, Samiuddin Nazer, said that local officials reportedly received information on the presence of alleged IS (Daesh) groups in the Taleh va Barfak district about six months ago.
However, provincial police chief, General Noor Habib Gulbahari said: "Some people were saying that the attackers were IS members, but we did not have any intelligence about the presence of IS in Baghlan before this."