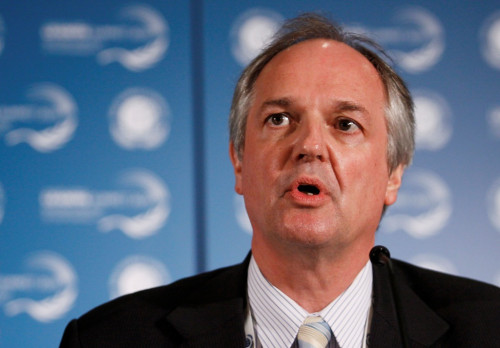 Unilever, the consumer goods conglomerate that counts Ben & Jerry's and Lipton tea among its portfolio of brands, said turnover declined in 2013 after sales were hit by a slowdown in some emerging markets and weak growth in developed markets.
The Anglo-Dutch firm, which banks on developing and emerging markets for more than half of its sales, said annual turnover dropped 3% to €49.8bn (£41.1bn, $67.5bn), pulled down by foreign exchange rates and divestments.
Underlying sales rose 4.3% for the year and 4.1% in the October-December fourth quarter.
Growth continued to slow in emerging markets as a result of the impact of economic uncertainty and currency depreciation on consumer demand. Developed markets remained weak with little sign of any overall improvement despite the more positive macro-economic indicators in recent months, Unilever said in a statement on 21 January.
Core earnings per share increased by 3% to €1.58 for the full year, driven by the growth in core operating margin, but partially offset by negative foreign exchange movements, the company added.
The company's stock rose over 4% in early London trading.
Unilever said it would dole out a dividend of €0.269 per share in March 2014.
Unilever chief executive Paul Polman said in the statement: "2013 provides further evidence of the progress we are making in transforming Unilever into a sustainable growth company.
"We have delivered another year of consistent underlying sales growth and margin expansion coupled with strong cash flow. This has been achieved despite significant economic headwinds and highly competitive markets and reflects the benefits of strong margin accretive innovations and active cost management.
"Looking forward, we anticipate ongoing volatility in the external environment and are positioning Unilever accordingly. Although the investments we have made over the last five years ensure that we are well placed, we are determined to make Unilever even more agile and to fund further growth opportunities by driving out complexity and cost," he added.
Q4 Performance
In Asia, growth improved in the fourth quarter of 2013 when compared to the third quarter of 2013, despite slowing market growth in several countries.
Latin America finished the year strongly with double-digit underlying sales growth in Q4 2013, supported by volume growth. However, North America declined in weak markets mainly owing to lower volumes in spreads and ice cream, Unilever said.
Markets in Europe remained flat as the early signs of stabilisation in southern Europe were offset by slowing growth in northern Europe. Sales performance, whilst negative, was competitive.
Meanwhile, the UK delivered the 25th consecutive quarter of growth, the company added.
Indonesia, Brazil and India, which together account for 18% of Unilever's sales, have each seen their currencies depreciate more than 10% against the euro over the past year, according to Bloomberg data.