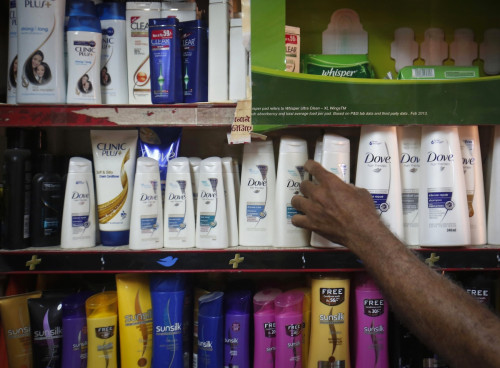 Unilever's Indian unit has posted a 22% surge in third quarter profits.
According to Hindustan Unilever's latest trading update, the unit made a net profit of 10.6 billion Indian rupees (£102.6m, €123.9m, $169.63m) in the quarter ending 31 December, compared to a profit of 8.7 billion rupees in the same period a year ago.
Unilever, which counts Ben & Jerry's, Dove soap, and PG Tips tea among its portfolio of brands, said sales at its Indian unit rose 9.5% year-on-year to year to 70.4 billion rupees.
Unilever banks on developing and emerging markets for more than half of its sales. However, it recently revealed that annual turnover dropped 3% to €49.8bn following a drop in foreign exchange rates, divestments, and weaker developed market growth.
Developed markets remained weak with little sign of any overall improvement despite the more positive macro-economic indicators in recent months, Unilever said in a statement on 21 January.
Markets in Europe remained flat as the early signs of stabilisation in southern Europe were offset by slowing growth in northern Europe. Sales performance, whilst negative, was competitive.
Just a week ago, Unilever's boss Paul Polman warned Britain that the group would rethink bringing its billions of euros worth of investment into the country if the UK ends up leaving the EU.
"We are very concerned about the overall competitiveness of Europe vis-a-vis the rest of the world," said Paul Polman, chief executive at the Anglo-Dutch group, in a media statement.
It comes as no surprise that Unilever, the consumer goods conglomerate that counts Ben & Jerry's and PG Tips tea among its portfolio of brands, is weighing up where it should plough its future investments following its disappointing 2013 results.