The bitter row between Len McCluskey and Gerard Coyne, his main rival for the leadership of the Unite union, continued on Friday (24 March). Coyne told IBTimes UK that McCluskey has spent "far too much time" focusing on Westminster politics and suggested the current general secretary is Jeremy Corbyn's "puppet master".
"People really do believe it's time for a change and a sense that under Len's leadership we've spent far too much time focusing on Westminster politics and not enough time on supporting our members and protecting them through difficult times," he said.
"I'm actually saying that the relationship with the Labour Party is likely to be very different under my leadership. Not in that we don't affiliate – that's within our rules – but the focus on the leadership of the Labour Party and effectively being a puppetmaster to the leader of Labour Party that will definitely end under me.
"There's a big enough day-job here in being the Unite general secretary then trying to be the general secretary of the Labour Party at the same time. I think you'll see a very different and tangible change when I'm successful."
Coyne, who is Unite's regional secretary for the West Midlands, issued the attack against McCluskey with just days to go before voting opens on Monday 27 March. Unite is the UK's largest trade union with more than 1.3 million members and the organisation is a major donor to Labour.
But, like other unions, Unite's membership has fallen over recent years. More than 42,177 people left the organisation Between 2012 and 2015, according to the union's annual returns. Coyne wants to make Unite "relevant for the 21st century" and introduce a new "family membership" to boost the union's influence.
"We want to reach out and bring them into the family of Unite by making sure that if their parents are already Unite members that they get that protection the union can provide," he said.
Coyne added: "One of the realities is that since 1979 trade union membership has been declining year-on-year. Part of my argument is that the union has not been relevant to the world of work is today and it's changed quite rapidly, not just in terms of the loss of manufacturing jobs, but in the structure of the way people are involved in work.
"You've seen a massive increase in zero-hours contracts, almost one million people, there's 1.6 million people on agency contracts and more than four million on self-employment, a lot of those are on bogus self-employment where they are working for one employer and it's a means of avoiding National Insurance Contributions [from the company]."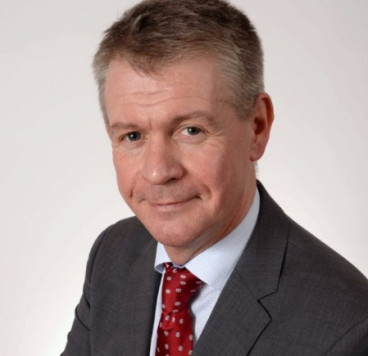 But his election tactics have proven controversial, with team McCluskey branding his campaign newspaper, Unite Herald, as "grubby, vicious and [a] defamatory tabloid".
However, Coyne stressed that he could bring a "completely different focus" to the role compared to his 66-year-old Liverpudlian rival, who first became Unite general secretary in 2011.
"I've never been afraid to roll-up my sleeves and knock doors myself. I would be quite happy to do that," he said.
"We're seeing a changed relationship in terms of democracy in the UK. You've got devolved governments in Scotland, Wales and Northern Ireland and metro mayors being created in a lot of the cities in the north of England.
"These all have a direct impact on our members' lives and have a direct impact on the success of the union in those areas. Absolutely, I would be looking to a much more devolved approach to the way the union is organised and structured that reflects a changing sense of how democracy is going to be working in the future in my view."
McCluskey's campaign had not responded to a request for comment at the time of publication.
Fact file: Gerard Coyne
Age: 49
Lives in Kidderminster, the West Midlands
Joined Unite as a Sainsbury's employee and worked in various union roles over 28 years
Lives in Kidderminster
West Bromwich Albion FC season ticket holder
Enjoys running, swimming and cycling
Favourite book: Erich Maria Remarque's All Quiet on the Western Front
Favourite trade unionist: Ernest Bevin, the former Labour foreign secretary