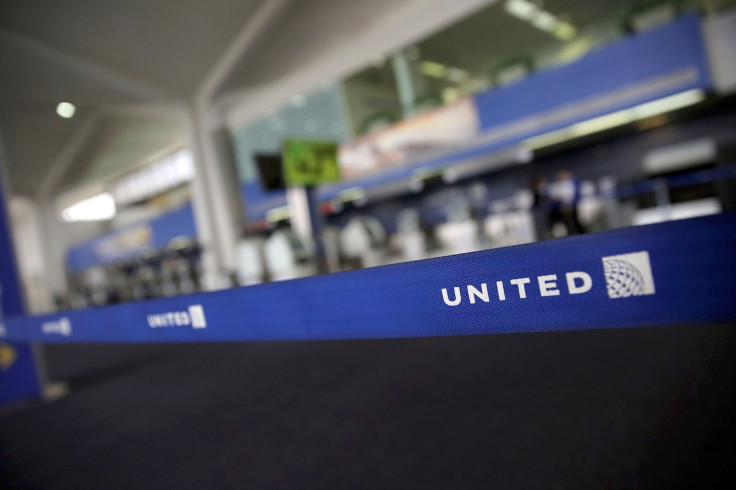 United Airlines has found itself in a new scandal after flight attendants accused a gay man of inappropriately touching his son on a North Carolina-bound flight.
Henry Amador-Batten said he was wrongly questioned by the authorities when a flight attendant accused him of having his hand too close to his five-year-old son's genitals. Amador-Batten told The New York Post that an airline representative called him to offer what he referred to as an "apology".
"It was not an apology," he said. "She just wanted to make the problem go away. She asked me if I would keep it 'low key'" to help her keep her job. Amador-Batten added: "I don't know how anyone could consider that an apology".
The incident occurred on a 20 May flight from Newark to Raleigh-Durham. According to a Raleigh-Durham International Airport police report, flight attendants aboard the flight told police they observed a male passenger with his hands "near the genitals" of a boy.
The 53-year-old father was pulled aside and questioned by police when the flight landed, CNN reported. Amador-Batten told authorities that he had placed his hand on the boy's lap to comfort him since he was afraid of flying.
"This is not how anyone deserves to be treated," Amador-Batten's husband, Joel, wrote on Facebook for their gay parenting blog DADsquared. "This is not something that should have happened in front of my son."
Amador-Batten told The Post that he thinks it is "very possible" the flight attendant zeroed in on him because he is gay. "I can't speak to that man's heart, and I don't wear a sticker on my head that says I am gay—but you could possibly look at me and make an assumption," he said. "Somehow he didn't like what he saw."
The distressed father told reporters that he has hired a lawyer, Florida-based Kenneth Padowitz, and is thinking of suing the airline.
"He felt absolutely mortified. He was humiliated in front of his son," Padowitz told CNN. "This is just outrageous conduct. It's not OK, and the flying public is sick and tired of being treated like this by airlines."
Padowitz added, "Gay men and women are consistently at the end of this type of inappropriate conclusion jumping and behaviour by other people, and it can't be tolerated by other companies."
United apologised for the incident in a statement to CNN, calling it a "misunderstanding". "Our customers should always be treated with the utmost respect and we have followed up with our customer to apologise for the misunderstanding," United said.
The airline faced public backlash back in April after video emerged of a passenger being violently dragged off its plane after he refused to give up his seat when he was informed the flight was overbooked. The passenger, identified as David Dao, was left with a concussion, broken nose and lost teeth. Dao and United came to an undisclosed settlement.