United Airlines offers $10,000 for passengers to give up seats on overbooked flights
Carrier announces overhaul of booking policy following outrage over incident with David Dao.
United Airlines has announced sweeping changes on how it "respects its customers" following the infamous moment when a passenger was forcibly dragged off an overbooked flight.
The company made a total of 10 "substantial" changes to how they will manage customer experience after a video seen across the world showed David Dao being forcibly dragged screaming from an overbooked flight in Chicago in what resulted in a PR disaster for the airline.
The changes include limiting the use of law enforcement officials on board flights to safety and security issues only, as well as increasing the compensation incentive for passengers to voluntarily give up their seats on overbooked flights to $10,000 (£7,700).
Under federal rules, airlines can oversell a flight and there is no limit on how much they can offer a passenger to voluntarily give up a seat. On Dao's flight, from Chicago to Louisville, United's best offer was $800.
The airline said no passengers who are already in their seat will be asked to vacate it from now on.
United Airlines said some of these changes will begin immediately, while others will be rolled out across the year. Oscar Munoz, chief executive officer of United Airlines, also issued a full apology to Dao following the incident in Chicago.
He added: "Every customer deserves to be treated with the highest levels of service and the deepest sense of dignity and respect. Two weeks ago, we failed to meet that standard and we profoundly apologize. However, actions speak louder than words. Today, we are taking concrete, meaningful action to make things right and ensure nothing like this ever happens again.
"Our review shows that many things went wrong that day, but the headline is clear: our policies got in the way of our values and procedures interfered in doing what's right.
"This is a turning point for all of us at United and it signals a culture shift toward becoming a better, more customer-focused airline. Our customers should be at the centre of everything we do and these changes are just the beginning of how we will earn back their trust."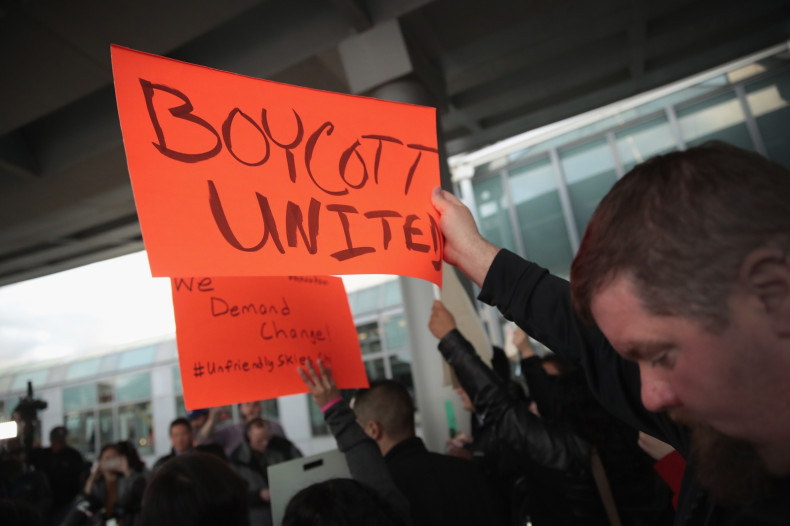 Changes at United Airlines:
Limit use of law enforcement to safety and security issues only.
Not require customers seated on the plane to give up their seat involuntarily unless safety or security is at risk.
Increase customer compensation incentives for voluntary denied boarding up to $10,000.
Establish a customer solutions team to provide agents with creative solutions such as using nearby airports, other airlines or ground transportations to get customers to their final destination.
Ensure crews are booked onto a flight at least 60 minutes prior to departure.
Provide employees with additional annual training.
Create an automated system for soliciting volunteers to change travel plans.
Reduce the amount of overbooking.
Empower employees to resolve customer service issues in the moment.
Eliminate the red tape on permanently lost bags by adopting a "no questions asked" policy on lost luggage.