Second United Airlines passenger threatened with handcuffs to give seat up for 'more important' flyer
Geoff Fearns says how he was made to move to economy class week before infamous 'dragging' incident.
The gigantic headache currently suffered by United Airline's PR team doesn't look like it will go away any time soon as more stories about their mistreatment of passengers start to emerge.
Geoff Fearns, 59, president of Tripacific Capital Advisors, has told of an incident a week before the infamous moment seen across the world where David Dao was forcibly dragged screaming from an overbooked flight. Fearns was threatened to be put in handcuffs if he didn't vacate his first-class seat to Los Angeles for "somebody more important".
Speaking to the LA Times, Fearns said a United employee came over to him to tell him that he had to get off the plane as the flight was overbooked.
Fearns said: "That's when they told me they needed the seat for somebody more important who came at the last minute. They said they have a priority list and this other person was higher on the list than me."
The flight was said to have become overbooked as the original aircraft scheduled to make the flight had some mechanical issues, so was replaced with a smaller plane with fewer first class seats. The LA Times said the other passenger deemed to be a "higher priority" than Fearns may have travelled more miles than him.
"I understand you might bump people because a flight is full," Fearns added. "But they didn't say anything at the gate. I was already in the seat. And now they were telling me I had no choice. They said they'd put me in cuffs if they had to."
Fearns and the airline then compromised and moved the 59-year-year down to economy class. Fearns demanded a full refund for his flight and that United make a $25,000 (£20,000) donation to charity. Both requests were rejected by the airline and instead offered a refund for the difference between a first class and economy ticket as well as a $500 credit for a future trip on the airline.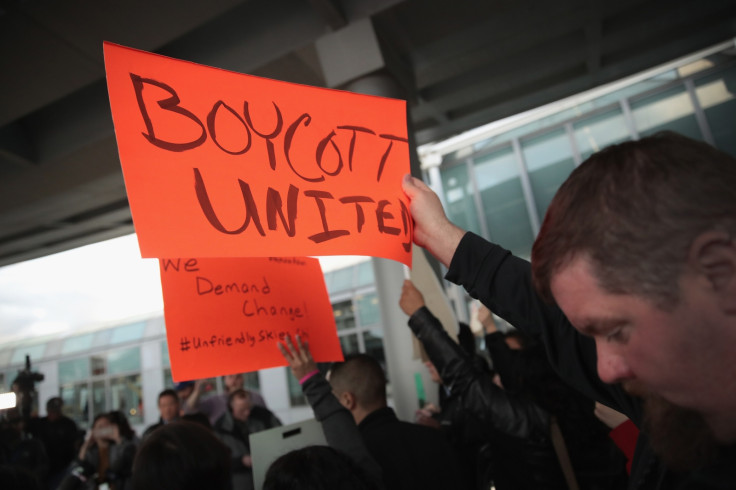 Eslewhere, the doctor at the centre of the viral incident onboard the flight in Chicago has spoken out for the first time. His lawyers, Stephen L Golan of Golan Christie Taglia, and Thomas A Demetrio of Corboy & Demetrio, issued a statement saying: "The family of Dr Dao wants the world to know that they are very appreciative of the outpouring of prayers, concern and support they have received."
After several attempts, Oscar Munoz, CEO of United Airlines, finally apologised to Dao for the "truly horrific event" that has elicited "many responses from all of us: outrage, anger, disappointment."
Munoz added: "I share all of those sentiments, and one above all: my deepest apologies for what happened. Like you, I continue to be disturbed by what happened on this flight and I deeply apologize to the customer forcibly removed and to all the customers aboard. No one should ever be mistreated this way.
"I want you to know that we take full responsibility and we will work to make it right."
© Copyright IBTimes 2023. All rights reserved.