US and Europe Target Putin's Inner Circle with Fresh Russia Sanctions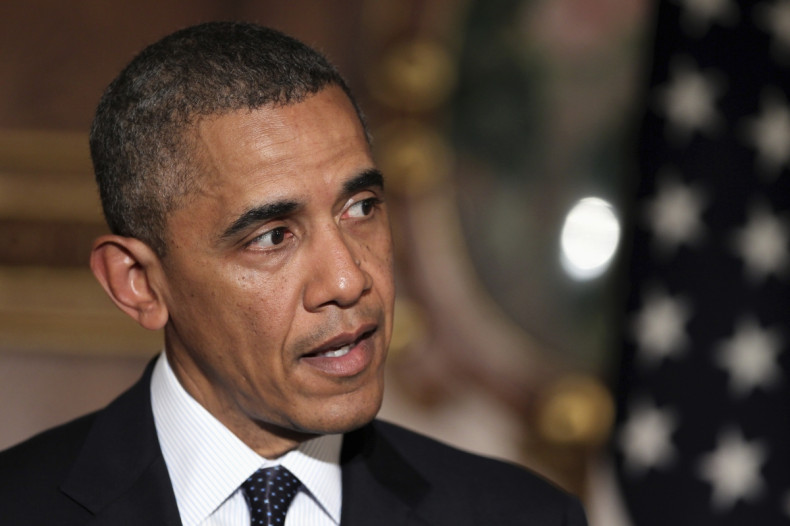 The United States and Europe have joined forces to announce economic sanctions against Russian government officials and companies, including two banks, with close ties to President Vladimir Putin.
The EU decision to add new names to the sanctions list came after the US announced it would impose sanctions on seven individuals and 17 companies.
European leaders agreed to impose sanctions on 15 more individuals in the wake of Russia's actions in Ukraine.
The names of the individuals being targeted by Europe will be released on Tuesday. Theywill be subject to visa bans and asset freezes by Brussels.
Washington will add a number of names to the list it drew up in March, after Russia annexed Crimea following a disputed referendum.
Among the individuals are Igor Sechin, CEO of the Russian oil giant Rosneft.
The EU relies on Moscow for a third of its energy needs and had previously been split over whether to impose deeper penalties on Moscow.
The White House said that Russia had not acted in accordance with the terms of the agreement reached in Geneva, whereby all sides agreed to take steps to de-escalate the crisis in eastern Ukraine.
Russia, Ukraine, the US and the EU had agreed that all armed groups should relinquish their arms and leave government buildings while all parties were supposed to refrain from violent acts.
The US accused Moscow of fomenting separatist fervour in east Ukraine, where pro-Russian militias have held public buildings for weeks. One group recently captured a group of European moderators and paraded them on television. While one of the group has been released on medical grounds, the militia said they have no plans to release the other members.
"Since 17 April, Russia has done nothing to meet its Geneva commitments and in fact has further escalated the crisis. Russia's involvement in the recent violence in eastern Ukraine is indisputable."
The White House is "imposing sanctions on seven Russian government officials, including two members of President Putin's inner circle, who will be subject to an asset freeze and a U.S. visa ban, and 17 companies linked to Putin's inner circle, which will be subject to an asset freeze".
The sanctions also include export bans targeted at Russia's defence sector. Sales of high-tech defence products will be halted under the new conditions, the White House said.
"In addition, the Department of Commerce has imposed additional restrictions on 13 of those companies by imposing a licence requirement with a presumption of denial for the export, re-export or other foreign transfer of US-origin items to the companies. Further, today the Departments of Commerce and State have announced a tightened policy to deny export license applications for any high-technology items that could contribute to Russia's military capabilities. Those Departments also will revoke any existing export licenses that meet these conditions."
President Barack Obama said that the sanctions were not aimed at Putin personally but were designed "to change his calculus with respect to how the current actions that he's engaging in in Ukraine could have an adverse impact on the Russian economy over the long haul -- and to encourage him to actually walk the walk and not just talk the talk when it comes to diplomatically resolving the crisis".
Obama warned that if the latest sanctions do not work, the US had other measures in reserve.
The names of the individuals being targeted by these fresh sanctions will not be released until Tuesday, but the individuals concerned will be subject to visa bans and asset freezes by Brussels.