Unmanned US X-37B Completes 'Secret' Space Journey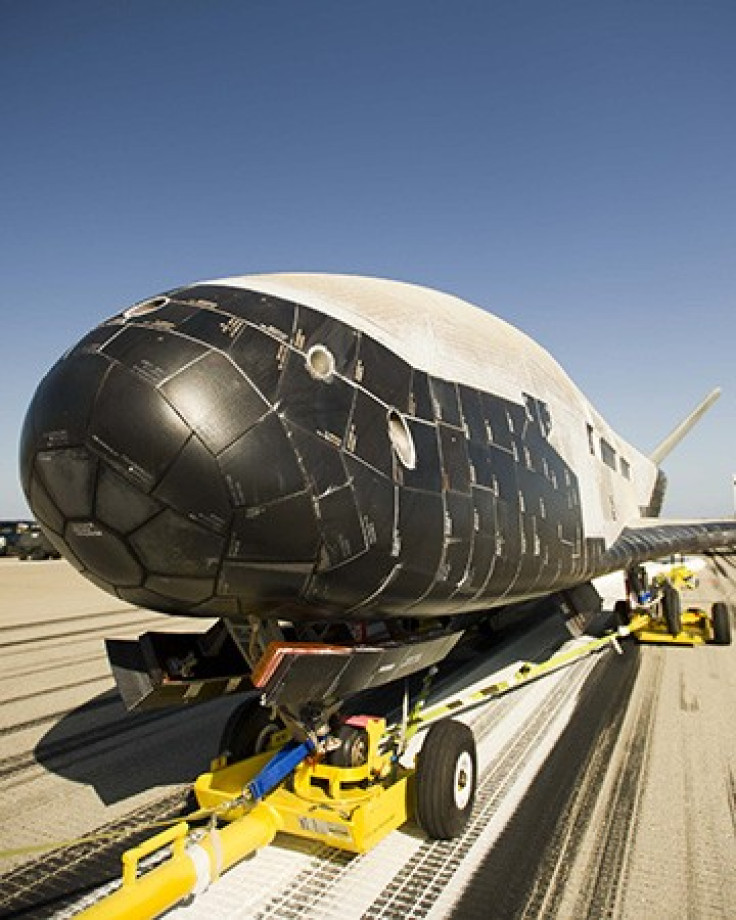 The US pilotless X-37B Orbital Test Vehicle (OTV) has successfully landed at Vandenberg Air Force Base after completing its 15 months "secret" orbital voyage.
boeing
The US pilotless X-37B Orbital Test Vehicle (OTV) has successfully landed at Vandenberg Air Force Base after completing its 15- month "secret" orbital voyage.
The unmanned US Air Force space vehicle made by Boeing was launched from Cape Canaveral Air Force Station, Fla, on 5 March, 2011.
"We congratulate the Air Force Rapid Capabilities Office and the 30th Space Wing at Vandenberg Air Force Base on this second successful mission," stated Paul Rusnock, Boeing vice-president of Government Space Systems. "With OTV-1, we proved that unmanned space vehicles can be sent into orbit and safely recovered. With OTV-2, we tested the vehicle design even further by extending the 220-day mission duration of the first vehicle, and testing additional capabilities. We look forward to the second launch of OTV-1 later this year and the opportunity to demonstrate that the X-37B is an affordable space vehicle that can be repeatedly reused."
OTV-1 was the United States' first unmanned vehicle to return from space and land on its own. Previously, the space shuttle was the only space vehicle capable of returning to earth and being reused. The innovative X-37B combines the best of an aircraft and a spacecraft into an affordable, responsive unmanned vehicle.
According to Boeing, the X-37B programme is demonstrating a reliable, reusable unmanned space test platform for the Air Force. Its objectives include space experimentation, risk reduction, and concept-of-operations development for reusable space vehicle technologies that could become key enablers for future space missions.
Scotsman.com reported that the twin X-37B vehicles are part of a military programme testing robotically controlled reusable spacecraft technologies. Though the US military has emphasised the goal is to test the space plane itself, there is a classified payload on board - a detail that has led to much speculation about the mission's ultimate purpose. Some amateur trackers think the craft carried an experimental spy satellite sensor judging by its low orbit and inclination, suggesting reconnaissance or intelligence gathering rather than communications.
Although the military has not exactly disclosed the inside details and what exactly the unmanned vehicle was doing in space for 15 months, they have already announced a third mission for launch this autumn.
© Copyright IBTimes 2023. All rights reserved.