A minister in the internationally renowned tourist resort of Goa has linked bikinis and short skirts to sexual crime and urged a ban on wearing them.
Sudin Dhavalikar's comment prompted calls for the public works department minister to be expelled from the local government in the west Indian state.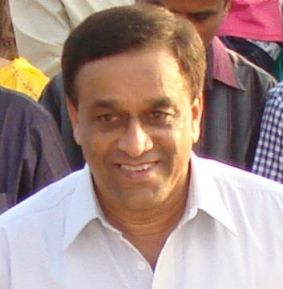 "For their own safety, women should not wear bikinis on public beaches," said Dhavalikar, 57, a member of the Maharashtrawadi Gomantak party, an ally of India's ruling Hindu-nationalist Bharatiya Janata party (BJP).
The minister added that women should not visit bars in short skirts and lashed out at the Western pub culture that he said was causing issues of public order.
"Pub culture is not Indian culture and we don't want Western culture. Young people go drinking and it often leads to law and order problems," he told NDTV.
"Goa was a city of temples and churches. We don't want pub-tourism."
Members of the opposition Congress Party urged Dhavalikar to resign and sent him a mini-skirt in protest.
Congress spokesperson Durgadas Kamat said: "We demand his expulsion from the Cabinet. Sudin Dhavalikar should have better concentrated on water problems in the state rather than doing moral policing and advocating what women should wear."
The BJP, which is headed by the freshly elected prime minister Narendra Modi, distanced itself from Dhavalikar's comments.
Goa's wide, sandy beaches and thriving nightlife make it a top destination for travellers and backpackers in India.
According to estimates, more than 2 million tourists come to the region every year, also attracted by the state's relatively relaxed attitude towards western customs.
Dhavalikar's remark cause outrage across the country, as public opinion has grown particularly sensitive to women rights and sexism after a series of rape cases highlighted a culture of unpunished sex-crimes in India.