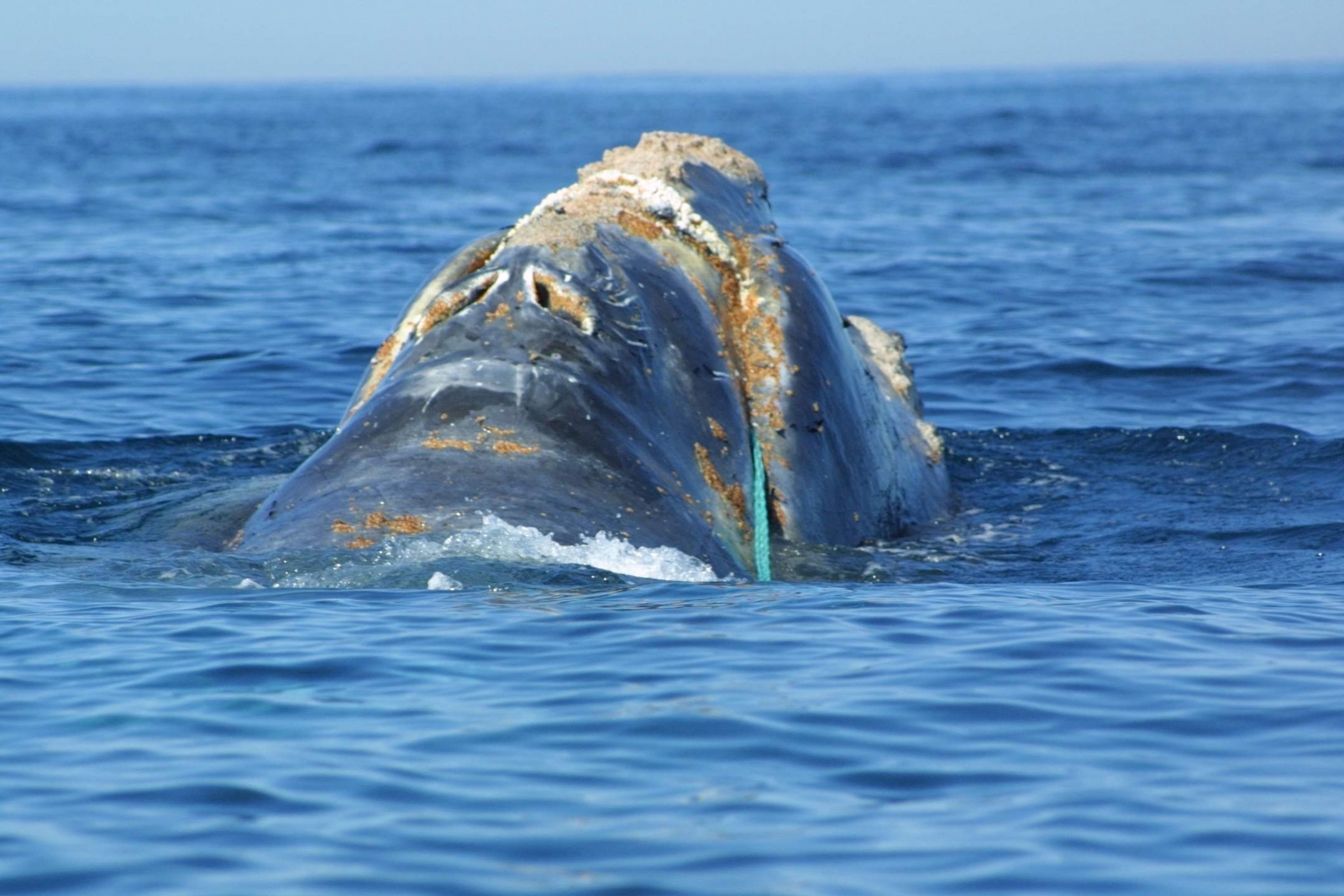 The National Oceanic and Atmospheric Administration (NOAA) has said that the North Atlantic right whale experienced an "unusual mortality event" as 17 of the already endangered animals were found dead this year.
The North Atlantic right whale could go extinct in about 20 years if no action is taken to save it, said marine biologists in a statement quoted by Quartz. NOAA's Endangered Species Act consultant Mark Murray-Brown, speaking at last week's New England Fishery Management Council Meeting, called on American and Canadian authorities to work with commercial fisheries to protect the endangered whales. If they don't, he warned that the majestic whales that can grow up to 150,000 pounds and to almost 15 metres in length will disappear.
With only 100 breeding females of the species left on Earth, the population of the whales in the wild is a matter of concern because they get constantly entangled in fishing gear and get hit by vessels. Of the 17 dead whales that were found, six were killed by blunt force trauma from collisions with ships. Also, five whales were freed from fishing traps this year, but two of them have since died.
"You do have to use the extinction word, because that's where the trend lines say they are," said John Bullard, the Northeast Regional Administrator for NOAA Fisheries. "That's something we can't let happen." North Atlantic right whales have been on the decline since 2010, notes a report by phys.org, with females hit harder than males, making them the rarest marine mammal on Earth.
Right whales give birth in warmer southern waters before migrating to the north, toward Canada and New England during the spring and summer months to feed. On why the deaths have increased over the last decade, scientists point out that the whales have been moving around a lot more than once believed. They might be veering away from their protected areas in search of food, putting them in the way of human activity.
Examination of the whales' faeces and hormone levels indicated that those caught in fishing traps show high levels of stress. "My colleagues are trying to find solutions so we can find out how they can continue to fish, but not entangle whales," said a study co-author, Elizabeth Burgess, an associate scientist with the Anderson Cabot Center for Ocean Life at the New England Aquarium in Boston.
In the beginning of 2017, there were 450 North Atlantic right whales in the wild. By December, that number dropped to 433. If measures aren't taken to stop them from dying, they will eventually disappear forever, warns the NOAA.