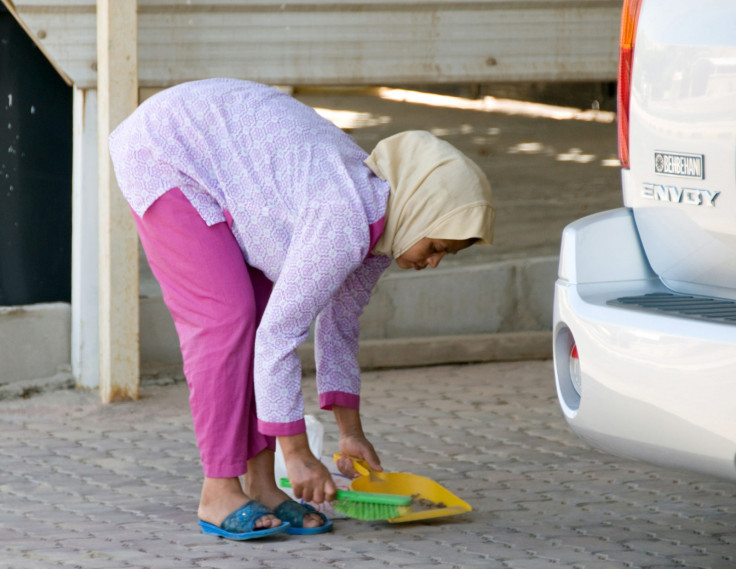 Maid agencies and potential employers in Malaysia have been stunned by the latest ruling imposed by the Immigration Department, which bans Muslims from hiring non-Muslim live-in maids. They are asking the government to explain the rationale behind the new regulation.
The Malaysian Maid Employers Association President Engku Ahmad Fauzi told The Star that the policy would limit the supply of maids for Malaysian Muslims. "Religion should not be an obstacle. When you work in an office, you don't base it on religion and likewise, this should not be the case for the maid in the home," he said.
The owner of a maid agency from the Selangor state said that her applications for non-Muslim maids for Muslims have been rejected over the past two weeks. She said she was told the policy was a directive from the director-general.
The government official told her that the policy had always existed and if she still wanted to submit her application it would be rejected again. "If they did allow Muslims to hire non-Muslims from the beginning, why did they allow it earlier?" she asks.
She also said that there was no circular sent out to maid recruitment agencies to inform them about the new ruling. She questioned why other Muslim countries like Saudi Arabia and Qatar allow Muslims to hire non-Muslims as maids.
An employer, Faiz Abdullah, 42, whose maid's work permit is up for renewal in August is worried that the application will be rejected. He pointed out that it was not easy to get a good and reliable maid and questioned the need to base the hiring of a maid on religion and race.
Business owner Zubir Rahman, 46, who has three children also voiced concerns over the new policy. Zubir who has a maid from the Philippines, is seeking another Filipino maid when the contract for his current maid expires in December. He said he preferred Filipino maids as they were more reliable.