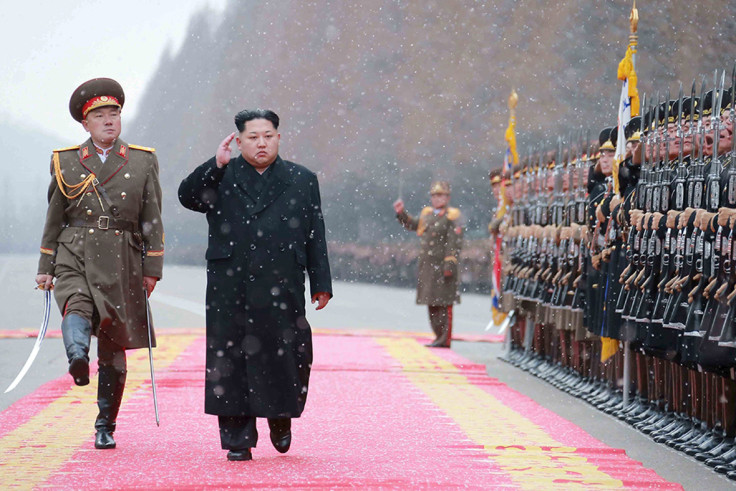 The US had secretly approached North Korea to formally end the decades-long Korean conflict, days before Pyongyang carried out a nuclear test on 6 January. The Obama administration, reportedly, even dropped its demand that North Korea curtail its nuclear arsenal, and said that its weapons programme would only be part of the talks.
However, Pyongyang rejected the proposal and went ahead with its nuclear bomb test. The proposal was one of the many attempts "they [American officials] made to discuss denuclearization with North Korea", US officials told the Wall Street Journal. US State Department confirmed the negotiations with North Korea, but said it was Pyongyang that called for peace talks.
"To be clear, it was the North Koreans who proposed discussing a peace treaty. We carefully considered their proposal, and made clear that denuclearization had to be part of any such discussion," State Department spokesman John Kirby said and added, "Our response to the North Korean proposal was consistent with our longstanding focus on denuclearization."
Go Myung-hyun, an expert on North Korea at the Asan Institute for Policy Studies – a Seoul-based think tank said: "For North Korea, winning a peace treaty is the center of the US relationship. It feels nuclear development gives it a bigger edge to do so.
The US imposed new economic sanctions on North Korea after its nuclear test and a rocket launch earlier this month. The sanction was signed by President Barack Obama on 18 February. Japan also slapped sanctions on the isolated country and South Korea closed the inter-Korean industrial park that provides Pyongyang with some much-needed cash.
The sanctions will force North Korean leader Kim Jong-un to "make a choice between coming back to the table and ending his nuclear-weapons program or to cut off the funding for that program and for his regime," House Foreign Affairs Committee chairman representative Ed Royce said.
North and South Korea have technically been at war since the 1953 Korean conflict, which concluded with an armistice that was signed by the North Korea, US and China. North Korea has been demanding for a peace treaty as it wants the removal of US military from the region.