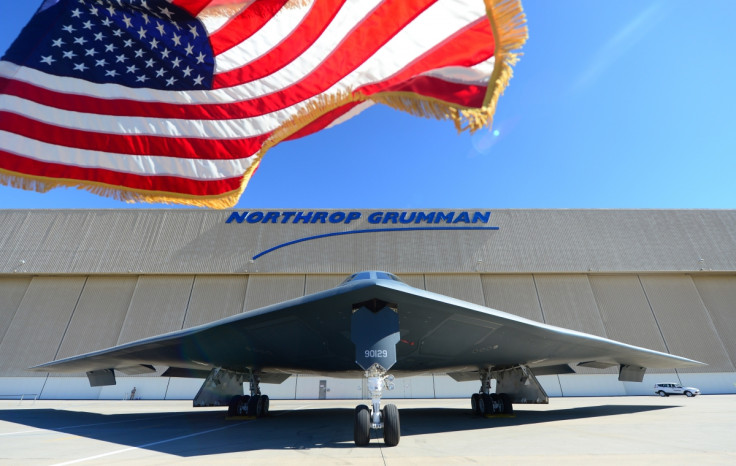 The world's sixth-largest defence company has won a contract to build the US Air Force's fleet of long-range stealth bombers. The four-year contest saw Northrop Grumman beat off competition from Boeing and Lockheed Martin to construct between 80 and 100 bombers to replace the B-52s and B-1s at a cost of more than $55bn (£35.9bn, €49.85bn).
"I am pleased to announce that our United States Air Force has awarded the Long Range Strike Bomber contract to the Northrop Grumman Corporation," Air Force Secretary Deborah Lee James said at a Pentagon news conference. She added: "We believe that our decision represents the best value for our nation." The aircraft will cost around $550m (£35.9m) apiece.
US Defence Secretary Ashton Carter said the deal signifies a "technological leap" that will allow Washington to "remain dominant". The aircraft will carry nuclear weapons and is set to be stealthier than the current B-2 bomber which Northrop Grumman also developed.
"The age of our bomber fleet requires new thinking and new capabilities," Carter said. "Building this bomber is a strategic investment for the next 50 years."
The aircraft are set to start operating in the mid-2020s, but the Pentagon has neither divulged what they will look like nor has it disclosed its full capabilities. Teal Group aerospace analyst, Richard Aboulafia said: "This is the last combat aircraft contract for another 10 years, at least."
While the new fleet is expected to make some serious technological advancements over the current crop, it will also rely on existing technology, meaning that it will not have to design and develop new and untested features, officials said.
Speaking to reporters last week, US Air Force acquisition official, William LaPlante said: "Just because [the technologies] are existing and mature doesn't mean that they're in the open." He added: "It doesn't mean that any of you even know about them." The company tweeted: