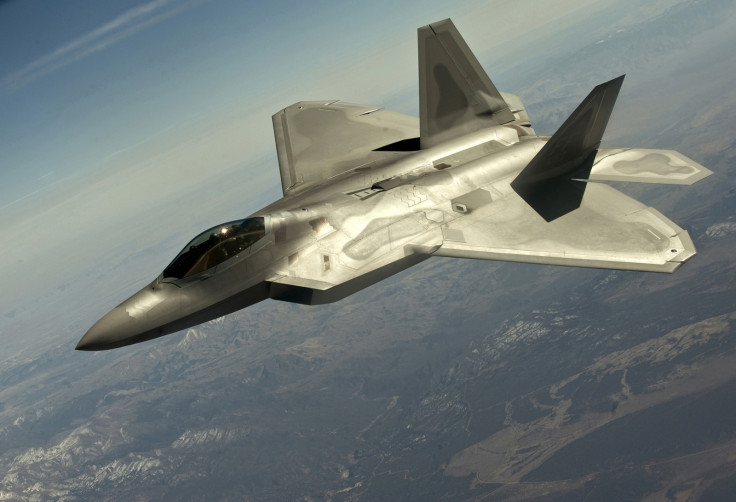 US Air Force officials have announced they will be deploying F-22 fighter jets to Europe for training with other militaries and to reassure allies concerned about Russia. The stealth, high-tech F-22 jets will train alongside countries in Europe that have their own advanced aircrafts.
Air Force Chief of Staff General Mark A Welsh told reporters that allied nations want to undertake joint training exercises to ensure their militaries can operate well together. According to the Associated Press, Air Force Secretary Deborah Lee James said the operation will give US pilots experience flying over European terrain.
James also noted that activities in Ukraine by the Russian military is of concern to the US and its allies. Air Force officials would not confirm where the fighter jets will be deployed or when they will head to Europe. James however told reporters that the deployment was consistent with Defense Secretary Ash Carter's call for a strong and balanced approach towards Russia.
"Russia's military activity in the Ukraine continues to be of great concern to us and to our European allies," she said during a news conference at the Pentagon. "For the Air Force, an F-22 deployment is certainly on the strong side of the coin."
According to Reuters, previous F-22 fighter jet deployments have been to Japan and South Korea. The all weather stealth tactical fighter has a single seat and twin-engine. It was designed by Lockheed and Boeing Co an air superiority fighter, although it can also be used for electronic warfare, ground attack and signals intelligence, Reuters reported.
NBC News reported that the US Air Force has already used the radar-evading F-22s to launch attacks against the Islamic State in Syria and Iraq.