The US Air Force is preparing to put its nuclear-armed B-52 bombers on 24-hour alert in the wake of repeated threats from North Korea, General David Goldfein, Air Force chief of staff, reportedly said.
Goldfein told Defense One in a recent interview that they have not received any alert order yet, but have begun preparations in anticipation that the order might be issued at any moment.
"The world is a dangerous place and we've got folks that are talking openly about use of nuclear weapons," he said, referring to the threats issued by the North Korean regime regarding bombing US cities and its Pacific territory, the Guam Island.
The B-52 nuclear bombers, which have been in service since the 1950s, were previously put on 24-hour ready alert during the Cold War that ended in 1991. Referring to that period, the general added: "It's no longer a bipolar world where it's just us and the Soviet Union. We've got other players out there who have nuclear capability.
"It's never been more important to make sure that we get this mission right."
He further said that while the decision on putting the bombers on high alert would be taken either by General John Hyten, the commander of US Strategic Command, or General Lori Robinson, the head of US Northern Command, he was merely ensuring that the units were prepared.
"I look at it more as not planning for any specific event, but more for the reality of the global situation we find ourselves in and how we ensure we're prepared going forward," he said during his six-day tour of Barksdale and other US Air Force bases that support the nuclear mission.
When asked if these measures would help with deterrence, he said: "Really it depends on who, what kind of behavior are we talking about, and whether they're paying attention to our readiness status,"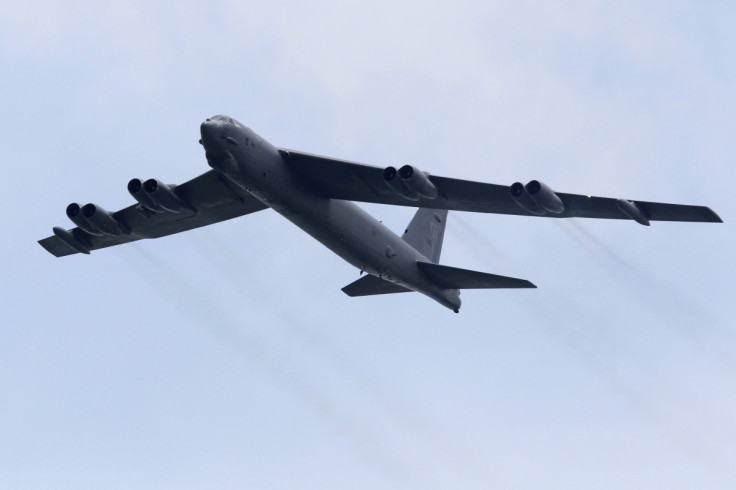 As part of the readiness preparations, nine alert pads branching off from an 11,000ft runway at the Barksdale base are being renovated. A nearby building that will house more than 100 crew members assigned to the B-52 bombers is also under renovation, the general said.
Goldfein added that Barksdale and other US bases he was visiting were building storage facilities for new intercontinental ballistic missiles. In accordance to a White House order, they were also developing a replacement for the Minuteman III missile — the only land-based nuclear missile still in use by the US Army following induction in 1970.
However, Laura M. McAndrews, a spokeswoman for the Air Force, denied Goldfein's claims. She told CNBC news that there were no plans or preparations to put the bombers back on 24-hour alert.
The renovation work were undertaken "are necessary to maintain a baseline level of readiness", she explained. "We do this routinely as part of our organise, train and equip mission so our forces are ready to respond when called upon."