Boeing proposes replacement of ageing USAF B-52 engines
Boeing says new engines can help cut costs and increase operational efficiency of the aircraft.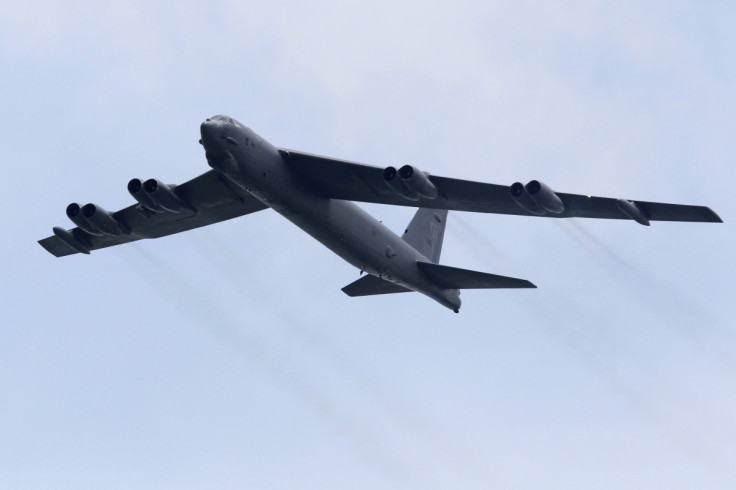 Boeing has proposed an engine replacement programme for the ageing B-52 bombers, the mainstay of the US Air Force (USAF).
The bombers have been in active service since the Cold War era and are among the longest serving US warplanes having been around for over 50 years.
B-52 bombers have received a number of upgrades over the years, but they have also incurred tremendous costs in terms of repairs and refurbishments. According to a video released by Boeing, makers of the B-52, there are 76 B-52s still in active duty today, making up nearly half of the USAF's fleet of bombers.
B-52s are often called "the backbone of the nuclear and conventional bomber force". General Robin Rand, commander of Air Force Global Strike Command, said he expects the "B-52 will remain a key element of our (USAF) bomber force beyond 2050..." He told a congressional testimony that "it is paramount to keep resources in this aircraft now to keep it more viable for the next 30 years". USAF engineering studies put the B-52's lifespan extending to the 2040s, according to Boeing.
The B-52s have received regular upgrades for weapons, communications, as well as radar systems, but engines have only been refurbished and repaired.
While the cost of new engines have not been mentioned, Boeing claims that the government can save up to $10bn in taxpayer money between now and 2050 should they replace instead of refurbish. The cost of maintenance has been put around $4m a year per aircraft
and over time this cost is projected to increase.
Boeing believes new engines can increase the operational efficiency in terms of range, or time on the battlefield. New engines will also be more efficient and save on fuel costs, says Boeing.
Besides, spares for the plane are said to be running out. So keeping the B-52s mission ready at all times might become a bigger problem than it is now.
New engines are also reportedly 30 times quieter and more environment-friendly, with a smaller carbon footprint of only 5% of what the current engines put out.
There is no confirmation on whether the USAF has agreed to replace the engines on their "Stratofortress" fleet.
© Copyright IBTimes 2023. All rights reserved.