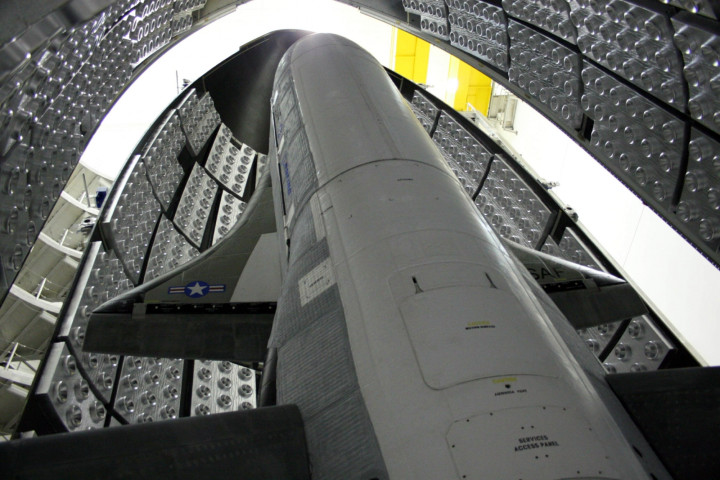 After spending nearly two years in orbit on a classified mission, the United States Air Force's unmanned space plane X-37B will return to Earth on Tuesday 14 October, according to media reports.
The plane, also known as the Orbital Test Vehicle, is scheduled to land at the Vandenberg Air Force Base in California, the Air Force reportedly said.
"Team Vandenberg stands ready to implement safe landing operations for the X-37B Orbital Test Vehicle," the Air Force said in a statement. However, the exact time and date of the landing was subject to change depending on "technical and weather considerations," the statement added.
The US Air Force reportedly has two X-37B planes in its fleet, which have been deployed on a number of classified missions since 2010.
The programme's first mission, dubbed Orbital Test Vehicle-1 mission, or OTV-1, was launched in April 2010 and lasted for a period of 225 days. The second X-37B space plane was launched in March 2011 and returned to Earth in June 2012 after 469 days in orbit.
Since the third launch in December 2012, the X-37B, which resembles a miniature space shuttle, has spent a record 671 days in space.
The planes, designed by Boeing's Phantom Works division, are reportedly able to stay in orbit for months by using a solar array to generate power. While the US military said the planes were designed to test new technologies, the details of the missions remain shrouded in secrecy.