Forget we are all Charlie Hebdo. Now we are all blondes, insists US Ambassador to Turkey John Bass in a light-hearted criticism of a sexist slam against his female assistant.
CNN has reported Melih Gökçek, mayor of Ankara in Turkey, has criticised the US embassy's acting spokeswoman Marie Harf with a series of personal tweets about the Baltimore police's response to protests over the death of Freddie Gray.
"You were saying the Turkish police is using disproportionate force; where are you now, dumb blonde?" Gökçek reportedly asked.
He also tweeted: "Blonde girl, the government's attitude was worrying when we had Gezi, now it's 'normal' for you to have a curfew."
In response Bass, Harf's boss Bass, took to Instagram, posing with his hair digitally lightened, and declaring: "#American diplomats: we're all blonde" in both English and Turkish.
Bass and Assistant Secretary of State for European and Eurasian Affairs Victoria Nuland have complained to Turkish officials about Gökçek's rant.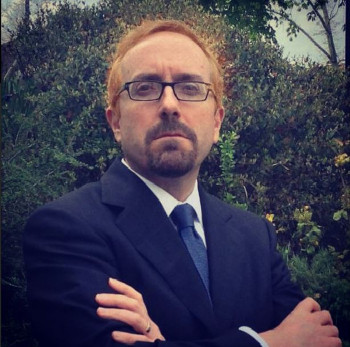 Gökçek used the insulting tweets to call out Harf on her silence over the turmoil in Baltimore.
He said it was hypocritical to not to say anything about officers in the US city after the State Department's harsh criticism of the crackdown on protesters in 2013 in Taksim Square and Gezi Park in Istanbul.
The early Turkish protests focused on the controversial development of Taksim Square, but built into a major political criticism of Prime Minister Tayyip Erdoğan and his administration.
Dozens were hurt by police wielding tear gas and water cannons.
Ironically, Turkish police have stormed protesters again with water cannons and tear gas in May Day demonstrations at Istanbul's Besiktas Square.
Harf has not responded to the dumb blonde insult, but did defend the US record of "openly, transparently addressing challenges when we have them here at home".
Harf has been the target of sexist insults at home as well as abroad. The National Review magazine called Harf and a former female colleague the "chuckleheaded cheerleaders".
Gökçek has filed a criminal complaint for defamation against a journalist who jokingly referring to Gökçek as Armenian on Twitter. But Gökçek often uses tweets to criticise others. During the Gezi Park protests, he accused a British reporter on Twitter of being a spy for the British government.