The presidents of Russia and France joined other leaders at ceremonies commemorating the centenary of the massacre of an estimated 1.5 million Armenians by Ottoman Turks, an event which remains a diplomatic sore point for both sides.
The April 24 service marks the day when some 250 Armenian intellectuals were rounded up in the first step of what is known as the Armenian Genocide.
An estimated 1.5 million died in the deportations, forced marches and massacres that began in 1915 as Ottoman officials worried that the Christian Armenians would side with Russia, its enemy in World War One.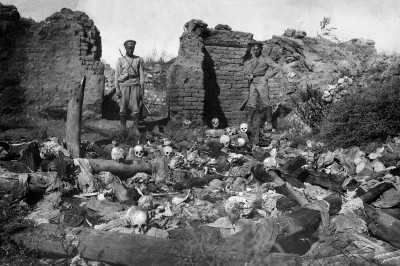 The event is widely viewed by historians as genocide but modern Turkey, the successor to the Ottoman Empire, vehemently rejects the charge, saying that the toll has been inflated, and that those killed were victims of civil war and unrest. On the eve of the centennial, Turkish President Recep Tayyip Erdogan insisted that his nation's ancestors never committed genocide.
Russian President Vladimir Putin, French President Francois Hollande and other dignitaries assembled at the Tsitsernakaberd memorial complex in Yerevan.
Each leader walked along the memorial with a single yellow rose and put it into the centre of a wreath resembling a forget-me-not, a flower that was made the symbol of the commemoration. "We will never forget the tragedy that your people went through," Hollande said.
France is home to a sizeable Armenian community. Among the French Armenians at Yerevan was 90-year old singer Charles Aznavour who was born in Paris to a family of massacre survivors.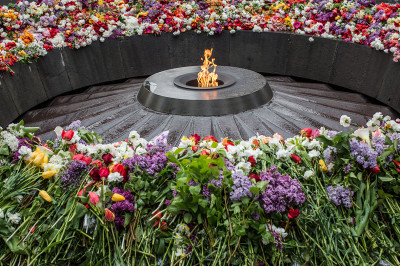 Russian President Vladimir Putin used his speech to warn of the dangers of nationalism as well as "Russophobia" in a clear dig at the West-leaning government in Ukraine.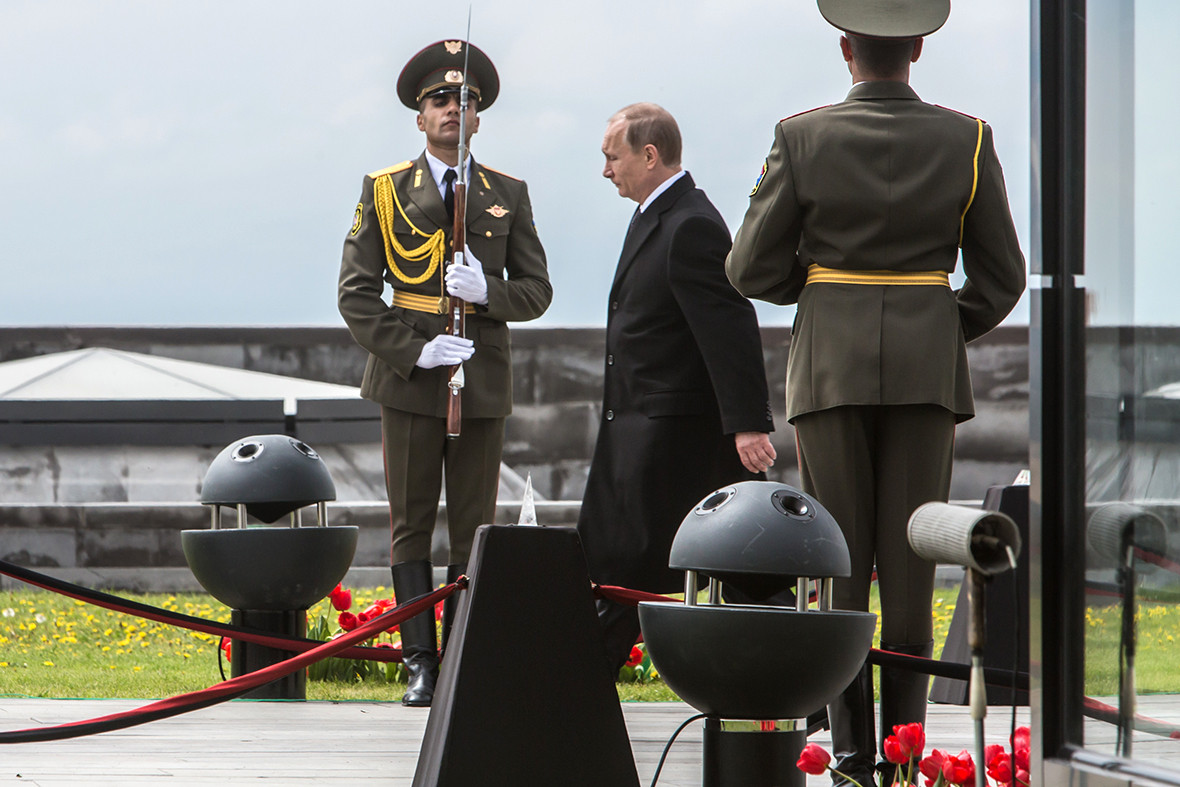 The Armenian Apostolic Church, the country's dominant religion, held services to canonise all victims.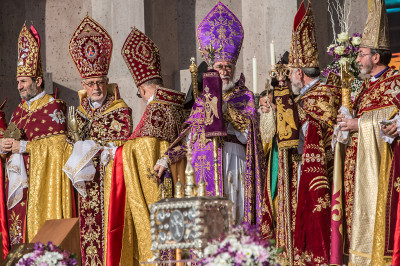 Germany's president has described the mass killings of Armenians by Ottoman Turks a century ago as genocide, marking a shift in his country's stance after officials previously avoided the term.
President Joachim Gauck said it is clear that "the fate of the Armenians is exemplary for the history of mass destruction, ethnic cleansing, expulsions and genocides which marks the 20th century in such a terrible way."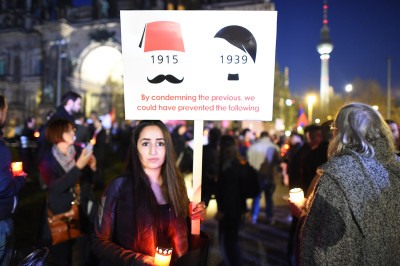 As the flame of living memory flickers out — Armenia counts only 28 residents as survivors of the massacre — demands mount for its recognition as genocide. Pope Francis recognised it as genocide, as did the European Parliament.
Great bitterness followed the news that President Barack Obama would not use the centennial to call the killings genocide, despite his campaign promise in 2008 to do so.