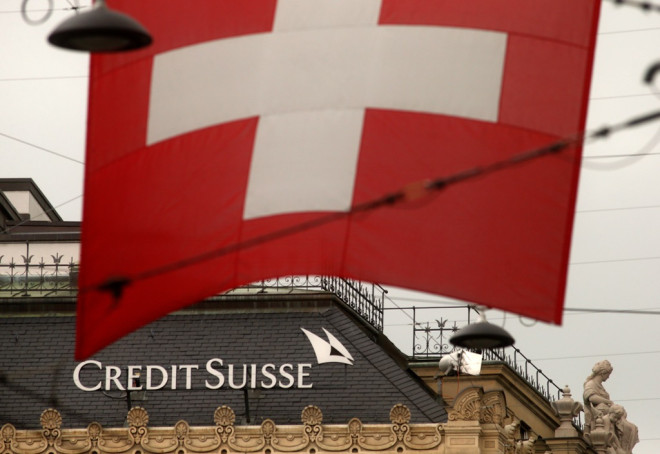 The US wants Credit Suisse, the second-largest Swiss wealth manager after UBS, to plead guilty to helping rich Americans hide untaxed money in Swiss bank accounts.
US authorities have made "extreme" demands regarding probable fines and have demanded the names of all US citizens who had stashed away untaxed money in Credit Suisse accounts, reported the NZZ am Sonntag on 4 May.
Meanwhile, rival Swiss newspaper Schweiz am Sonntag said Credit Suisse was urging the Swiss government to think about using emergency law if no other solution can be found,
"Washington is asking for a guilty plea," an unnamed source close to the bank told the NZZ am Sonntag.
Pursued by Reuters, a spokesman for Credit Suisse refused to comment on both reports.
Swiss finance minister Eveline Widmer-Schlumpf met US Justice Minister Eric Holder in Washington on 3 May to discuss the tax dispute. She sought fair and equal treatment of Swiss banks in the investigation.
India Pressure
Meanwhile, the Indian government, which is trying to bring home illicit funds or 'black money' stashed away abroad, has strongly objected to Switzerland's refusal to share details pertaining to the HSBC bank accounts of certain Indians in that European country.
Last week, India's finance minister P Chidambaram, in a third letter to his Swiss counterpart, warned that an effective exchange of tax-related information was "extremely important" for economic co-operation between the two countries.
Credit Suisse has been under investigation for years over its alleged role in helping US taxpayers evade taxes: part of sweeping strong arm tactics unleashed by US authorities on Swiss banks.
New York DFS Probe
Last month, New York's top bank regulator Benjamin Lawsky, breathing down the neck of Credit Suisse over the extent to which it facilitated tax evasion by US clients, sought documents from the bank.
In February, a US Senate panel, co-led by with Republican Arizona Senator John McCain, claimed that Credit Suisse helped 22,000 clients evade US tax payments by holding clandestine meetings in elevators, as well as shredding thousands of documents.
According to the other co-lead of the panel, US Democrat Michigan Senator Carl Levin, a special six-year US government investigation had unearthed a range of "cloak and dagger tactics" that Credit Suisse used to help customers illegally pay less tax.