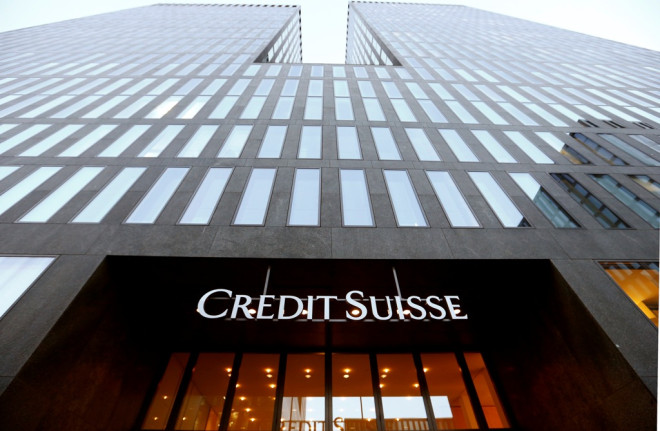 New York's top bank regulator Benjamin Lawsky is breathing down the neck of Credit Suisse over the extent to which it facilitated tax evasion by US clients, as the parties involved decide on a suitable cash penalty to defer further legal action.
The superintendent of New York's Department of Financial Services sought documents from Credit Suisse last month, according to unnamed sources.
Credit Suisse has been under investigation since 2011 over its alleged role in helping US taxpayers evade taxes: part of sweeping strong arm tactics unleashed by US authorities on Swiss banks.
As was the case with UBS, the US justice department is offering a deferred-prosecution agreement with Credit Suisse for an agreed cash penalty.
This penalty is likely to be bigger than the $780m (£471m, €569m) UBS was forced to stump up in 2009 in order to placate the US justice machine, according to the New York Times.
Credit Suisse has set aside an extra 425m Swiss francs ($480m), taking its total provisions for tax and securities law matters in the US to 895m francs, said the newspaper.
In February, a US Senate panel, co-led by with Republican Arizona Senator John McCain, claimed that Credit Suisse helped 22,000 clients evade US tax payments by holding clandestine meetings in elevators, as well as shredding thousands of documents.
According to the other co-lead of the panel, US Democrat Michigan Senator Carl Levin, a special six-year US government investigation had unearthed a range of "cloak and dagger tactics" that Credit Suisse used to help customers illegally pay less tax.
An open interrogation of Switzerland's once hallowed banking secrecy laws was kicked off in 2007-8 by a disgruntled wealth manager turned whistleblower at UBS. Legal dispute quickly escalated into diplomatic incident and the Swiss government was forced to step in and allow US justice and tax authorities access to accounts worth over $20bn.
A wide-ranging IRS investigation into the Swiss banking sector has since been implemented. Credit Suisse, which is the second-largest Swiss wealth manager after UBS, is firmly in the investigation's crosshairs.