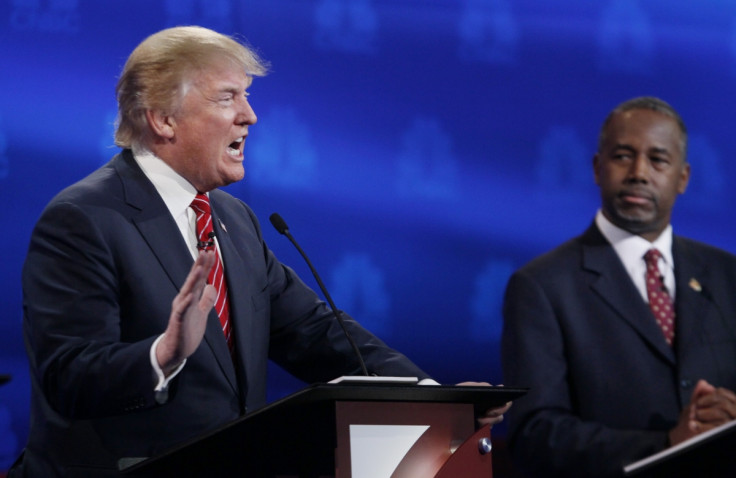 The campaign of Republican presidential candidate, Ben Carson has admitted that his claim to have been offered a full scholarship to attend the prestigious US Military Academy at West Point was a fundamental lie. The fabrication by the Grand Old Party (GOP) frontrunner had for years been a central theme in his personal success story of overcoming poverty and violence against all odds in Detroit to become a highly distinguished neurosurgeon.
When questioned by Politico over records from the institution, which showed that Carson had neither applied nor been admitted to West Point, his campaign manager said: "Dr Carson did not seek admission." According to an account in his 1990 memoir, Gifted Hands, Carson said that he was introduced to General William Westmoreland as a 17-year-old. Having impressed in his secondary school's reserve officers training corp (ROTC) programme, Carson professed that the former commander of US forces in Vietnam offered him "a full scholarship to West Point."
"In 1969, those who would have completed the entire process would have received their acceptance letters from the Army Adjutant General," said academy spokeswoman, Theresa Brinkerhoff. She added that there was no evidence to suggest that Carson even began the application process. "If he chose to pursue (the application process), then we would have records indicating such," she said. The revelations are important as they form a part of Carson's successful narrative which has led him to take the lead in the presidential primary polls on 4 November, alongside faith in god to narrowly escape a life of crime, and could tarnish his credibility as a presidential candidate.
The admission provided Republican rival Donald Trump further ammunition to take another swing at his political opponent. Trump had previously pounced on the opportunity to question Carson over doubts about his claims of a violent childhood, to a point where he even tried to hit his mother on the head with a hammer. "The Carson story is either a total fabrication or, if true, even worse — trying to hit mother over the head with a hammer or stabbing friend!" Trump posted on Twitter on 5 November.
In an interview with CNN today (6 November), Carson criticised the channel's reporting of his past as an attempt to "distract" people. "This is a bunch of lies, that is what it is," Carson said. "This is a bunch of lies attempting to say I'm lying about my history, I think it's pathetic, and basically what the media does is they try to get you distracted."