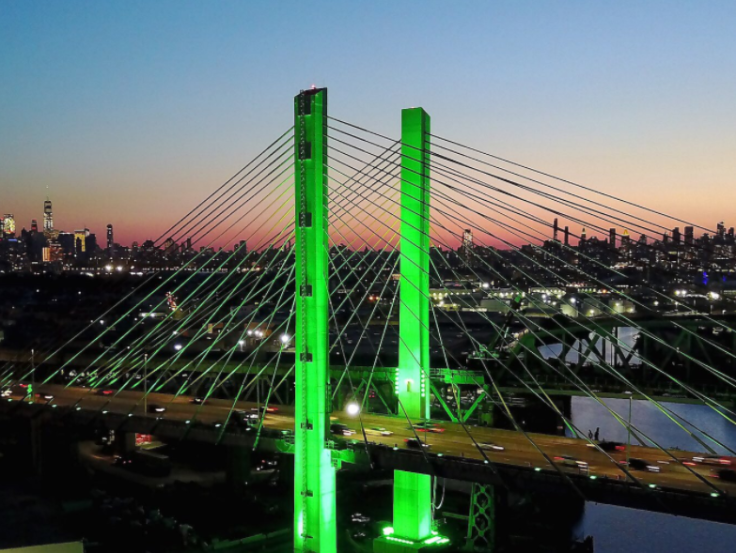 Buildings across the United States and around the world turned green in support of the Paris Agreement, after President Donald Trump announced he was withdrawing the US from the climate deal.
On Thursday, Trump proclaimed the US would break from the Paris Agreement, fulfilling a campaign pledge and curbing progress to address global warming.
In 2016, the landmark deal brought together world leaders across the globe to legally ratify action against pollution through the United Nations Framework Convention.
US governors and mayors have taken a stand against Trump's decision, ordering buildings normally lit up at night to glow green in protest.
New York's One World Trade Center and Kosciuszko Bridge were both lit green, at the request of Governor Andrew Cuomo.
"The White House's reckless decision to withdraw from the Paris Accord has devastating repercussions not only for the United States, but for our planet," Governor Cuomo said in a press release.
"This administration is abdicating its leadership and taking a backseat to other countries in the global fight against climate change."
New York City Mayor Bill de Blasio and Boston Mayor Marty Walsh also showed support by lighting up their city halls.
In Washington, the Wilson Building was also lit green.
Other countries lit their buildings green in support of the Paris Agreement, including Mexico and France.